Murray Beith Murray announces charity partnership with CHAS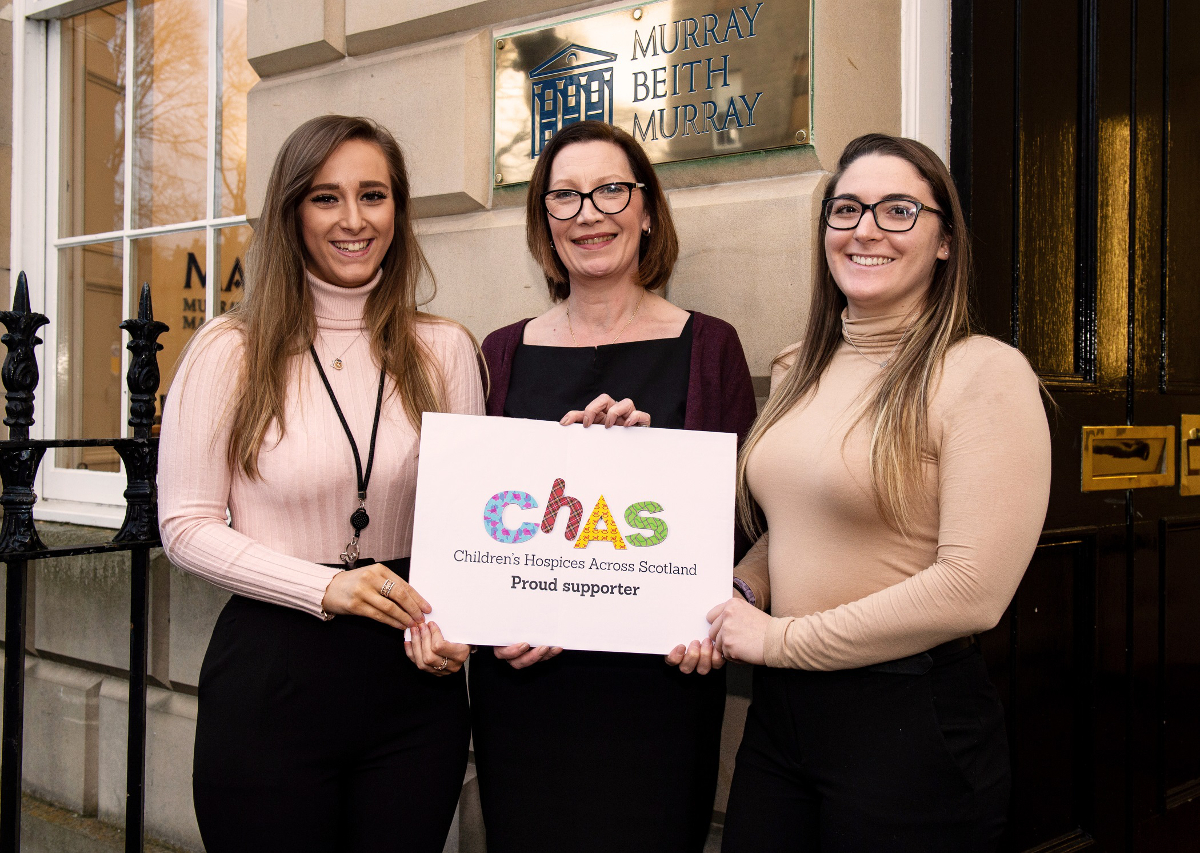 Murray Beith Murray has announced that its charity partner for 2020 is to be Children's Hospices Across Scotland (CHAS), a charity which offers full family support for children with life-shortening conditions.
Senior partner Hugh Younger said: "Staff and partners overwhelmingly voted for CHAS as our Charity of the Year. The charity provides outstanding support to families in unimaginable circumstances and we are all proud to partner with such an important cause."
Sarah Dannfald, community fundraiser for CHAS, said: "We are so grateful to be chosen as the charity partner for Murray Beith Murray and we are excited to work together throughout the coming year!
"Children's Hospices Across Scotland (CHAS) is Scotland's only hospice service for babies, children and young people with life shortening conditions, as well as their families. We are committed to making sure that no matter how short their time together may be, it is a time filled with happiness and fun. We are currently only able to reach 1 in 3 children who die each week from an incurable condition however with the generous support of businesses like Murray Beith Murray, we are on a mission to reach them all."
Mr Younger added: "We are looking forward to taking part in a calendar of activities and events over the coming months in the knowledge that the funds we raise will make a difference to the lives of the vulnerable families supported by CHAS throughout Scotland."