Murgitroyd sees profits rise by 16.4 per cent to £4.16m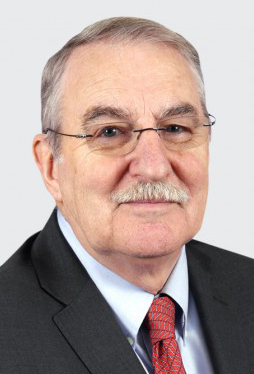 Profit before tax at IP attorneys Murgitroyd rose by 16.4 per cent to £4.16 million while revenue increased by 7.5 per cent to £48m this year, its preliminary financial results to 31 May 2019 show.
The proposed final dividend is of 15p per share (2018: 14.5p), resulting in a total dividend for the year of 22p, an increase of 4.8 per cent year-on-year.
In February, the company acquired Chapman IP, a European patent and trade mark attorney practice based in Southampton, for an aggregate consideration of £6.6m.
And the chief executive and finance director roles have been split, with Edward Murgitroyd, after four years as CEO of the operating business, becoming CEO of Murgitroyd Group PLC and Keith Young continuing as finance director.
The non-executive board has also been refreshed, with Dr Kenneth Chrystie retiring from the board and Mark Kemp-Gee announcing his intention to retire at this year's AGM.
Helga Chapman and Willie MacDiarmid joined the board as non-executive directors and the latter has taken on the role of deputy chairman.
Ian Murgitroyd, non-executive chairman of Murgitroyd Group PLC, said: "The year under review has been one of change and developments for the group including the restructuring of the board and the acquisition of Chapman IP which I am pleased to report has been integrated successfully.
"Both revenue and profit before tax have increased, which has allowed us again to propose an increased final dividend. Despite continuing macro-economic and political uncertainties, the group's European and international presence, with eighteen offices in 10 countries, puts us in a strong position to balance out any weaknesses in individual markets and to support our clients worldwide."