Morton Fraser ranked in the UK's top 10 best law firms to work for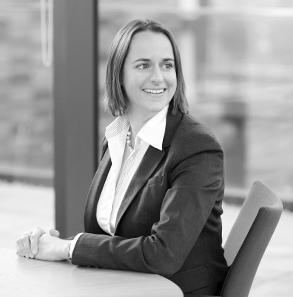 Morton Fraser has been named one of the Top 10 Best Law Firms to Work For in the Best Companies to Work For 2021 lists.
The firm, which employs over 250 people across offices in Edinburgh and Glasgow, is the only Scottish law firm named in the UK-wide Top 10 list, which aims to celebrate and showcase excellence in workplace engagement.
Morton Fraser also secured 24th place in the Top Companies to Work For in Scotland. These results follow a year in which the law firm's gender pay gap continued to decline (by over a third in total since 2018) and significant appointments were made: Jenny Dickson was appointed chair while Yvonne Brady was made head of strategy - restructuring and insolvency.
Ms Dickson said: "We are committed to creating a diverse and inclusive place to work where our people can be themselves and be at their best, so to be acknowledged in this way is a fantastic success for the whole firm. This outlook is fundamental to Morton Fraser's ambition to be an innovative and high performing firm for the future. We take this commitment very seriously and it is reflected in the number of initiatives that we put in place to realise this ambition.
"During what has been a challenging year for everyone, we're delighted with the strides the firm has made with a number of key appointments, contract wins and the implementation of several HR practices to help grow and evolve our business."