Mesh manufacturers fail in bid to get cases thrown out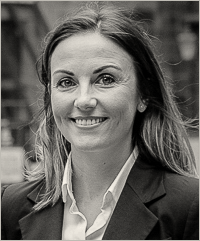 Victims of surgical mesh across Scotland and their legal teams have hailed a very important legal milestone made public today by the Court of Session.
Hundreds of women from all parts of the country are currently taking legal action against the manufactures of surgical mesh after suffering horrific side effects.
Many have been left in constant and extreme pain. The mesh implants are medical devices used by surgeons to treat pelvic organ prolapse and incontinence in women, conditions that can commonly occur after childbirth.
Today's legal opinion by Lord Boyd means that attempts by the mesh manufacturers to have these cases dismissed has been rejected so that victims legal action can proceed.
Thompsons Solicitors who represent the majority of mesh victims in Scotland said they and their clients were greatly heartened by what Lord Boyd had to say and would move quickly to the next stage of the legal action.
Elaine Holmes and Olive Mcilroy who set up The Scottish Mesh Survivors Group said: "This is another very important day in our fight for justice. The large multinational companies that produced this faulty mesh that has torn apart the bodies of women and ruined their lives thought they could have our cases thrown out.
"Well today they know that's not going to happen. We know that there is still a fight to come but there is huge solidarity among mesh survivors and we believe justice will be done. We would like to thank all the support we have had from across the political spectrum in Scotland and from the Scottish public who have always been right behind us. The fight goes on."
Laura Connor, partner with Thompsons who is leading the legal action, added: "The women that we represent are greatly encouraged that Lord Boyd has not allowed the companies that made this faulty mesh to succeeded in their attempt to stop these cases.
"It's important to remember that these are large faceless multi billion pound companies which have enormous legal resources at their disposal.
"They are engaged in an attempt to silence our clients and end their claims. These mesh manufactures have huge responsibility in causing one of the biggest scandals in the history of our NHS.
"Many of the women have suffered the most horrific internal injuries due to mesh with little prospect of recovery. They will not be silenced and we are confident that we will secure them legal victory and hopefully prevent other women having their lives ruined by mesh."