Mariel Kaney named In-House Rising Star 2022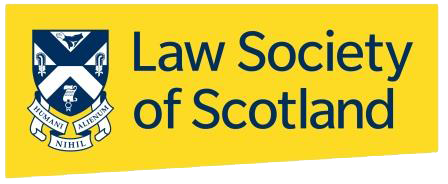 Mariel Kaney, deputy legal secretary to the Lord President's Private Office has been named winner of the Law Society of Scotland's In-House Rising Star Award 2022.
Law Society president, Murray Etherington announced the winner at this year's virtual In-House Annual Conference yesterday.
The judges were impressed with Ms Kaney's achievements so early in her career in her role at the Lord President's Private Office. Moreover, the judges were struck by how she has successfully managed her commitments as Captain of Heart's FC women's team and as a trustee of the Big Hearts charity, alongside a demanding role.
Marion Sweetland from the commercial team at Aegon, has been named the runner up. The judges were impressed with her championing of the in-house legal sector in both her work at Aegon and in her mentoring of law students.
Ms Kaney, said: "I am delighted to have been chosen as the winner of the In-house Rising Star award. I feel very lucky to have been given the opportunity to begin my career in the Lord President's Private Office. Getting to work with such a knowledgeable and supportive team in LPPO is something I appreciate greatly and I can't thank everybody enough.
"I've had the opportunity to be involved in some really interesting projects over the last three years and getting to work closely with the Lord President and the other senators of the College of Justice has been a fantastic experience which I have learned so much from. The other five nominees for this award are all such talented young lawyers so for me to win is definitely the highlight of my career so far!"
Mr Etherington said: "Huge congratulations to our Rising Star winner Mariel and runner up Marion. New lawyers really are the lifeblood of the profession, it is so important that we support and nurture them, but also find opportunities such as this to recognize and celebrate emerging talent.
"We should all recognize that the challenges for those early in their careers have been more acute as a result of the pandemic. The recent circumstances make these layers of essential on-the-job development very difficult, which in turn makes the achievements of all of our Rising Star Award nominees all the more impressive."