Man who possessed weapons stash for terrorist purposes jailed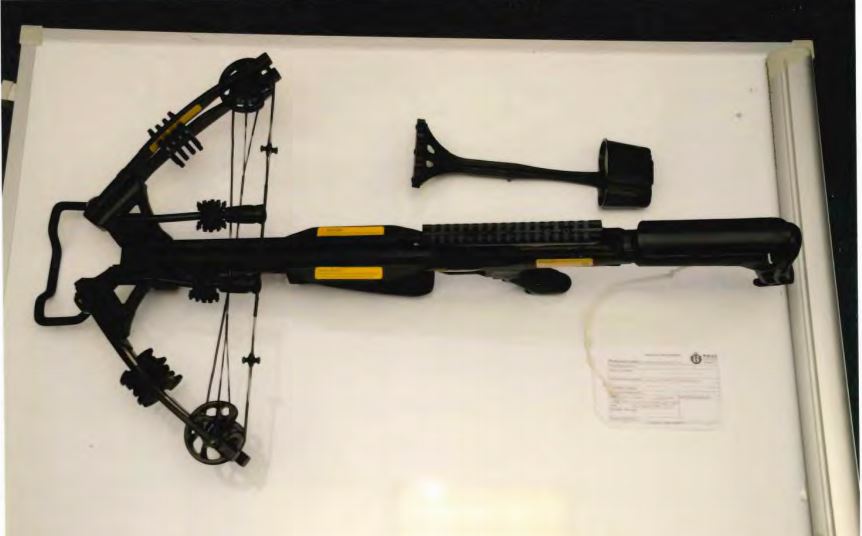 A man who possessed a crossbow and other items for terrorist purposes has been jailed.
Gabrielle Friel had amassed a collection of weapons in his Edinburgh flat, including a crossbow, scope, 15 crossbow arrows, a machete and ballistic vest.
The 22-year-old had carried out online research into the 'incel' (involuntary celibate) ideology, weapons, and mass murderers, including some motivated by 'incel'.
A jury at the High Court in Edinburgh found him guilty of a charge under section 57(1) of the Terrorism Act 2000 after a five day trial in December.
Today he was jailed for 10 years.
A serious crime prevention order was also issued by the court and will come into effect when he is released from jail. The order, which will last a further five years, is designed to protect the public and prevent Mr Friel from reoffending.
Jennifer Harrower, procurator fiscal for specialist casework, said: "Gabrielle Friel is a dangerous individual who posed a threat, not only to himself, but to the public, as shown by the items found in his flat.
"COPFS has a duty to protect the people of Scotland from harm and are committed to doing everything we can to bring those who threaten the safety of the public to justice.
"This includes using every tool available to us, including serious crime prevention orders. These are a powerful tool that can be tailored to each individual and are designed to restrict their ability to reoffend. In Friel's case, it is hoped it will help protect both him and others upon his eventual release."