Malicious Prosecution Scandal: Crown Office pays out £35m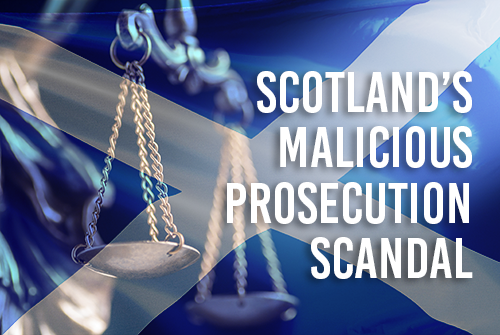 The Crown Office has paid out £35 million over its malicious prosecutions relating to Rangers FC, its accounts show.
The 2020/21 accounts, laid before Holyrood last week, show that £40.5m of taxpayer money has so far been earmarked for Rangers-related cases.
Ministers have allowed the Crown Office to overspend in order to fund so-called "losses and special payments".
Scottish Conservative MSP Russell Findlay said: "It is astonishing that unknown sums of taxpayers' money are being diverted from frontline public services to pay for the Crown Office's malicious prosecution scandal.
"It appears no-one yet knows how many tens of millions of pounds this will cost."
In 2020/21, the Crown Office spent £170m, compared to £134.1m in the previous year.
The COPFS accounts state: "We have been involved in civil litigation brought against the Lord Advocate by individuals prosecuted in connection with the acquisition and administration of Rangers Football Club. Some cases were resolved, with sums paid to pursuers as at September 2021 totalling
"£35.3 million, and other cases remain before the court. In 2020/21 we have charged £27.9m (2019/20: £12.6m) as expenditure in relation to the various cases associated with this."
The Crown Office said: "The Crown will support public accountability and a process of inquiry once related litigation has concluded."