Macnabs raises almost £9,000 through charity will-writing scheme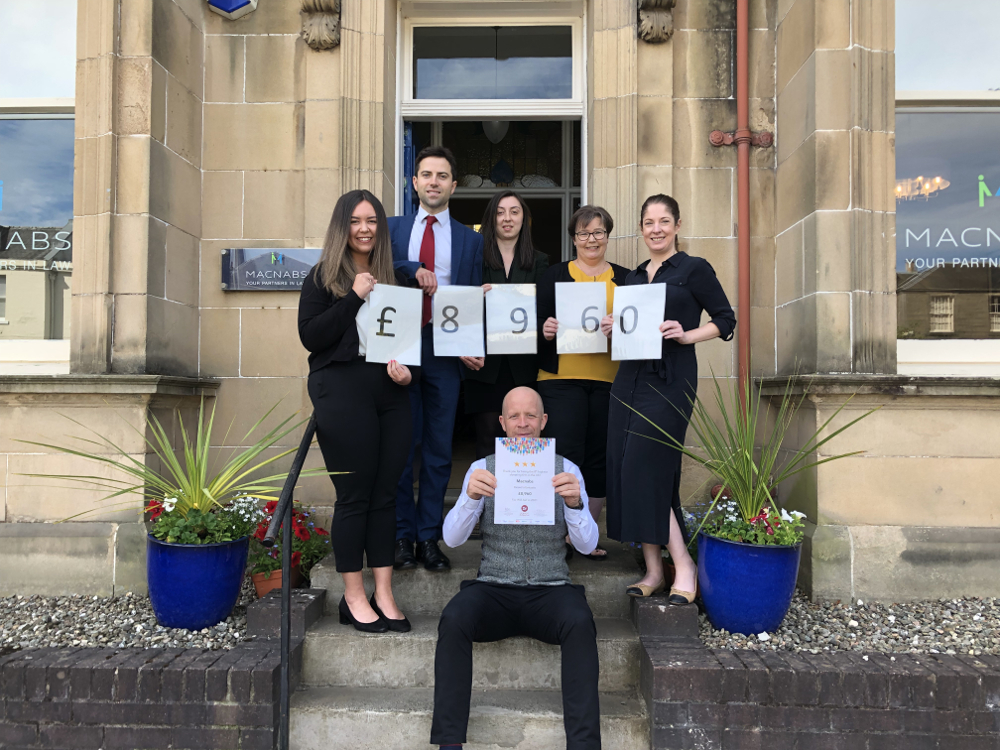 Macnabs has raised almost £9,000 to support vulnerable people through a charity will-writing scheme.
The firm raised a total of £8,960 for charity will-writing campaign Will Aid last November, after its staff volunteered their time and expertise in return for a voluntary donation.
Donations raised by participating firms during Will Aid month are shared between the campaign's nine partner charities – one of which being the British Red Cross. The charity is currently one of many ramping up support for people affected by the war in Ukraine, which has seen millions flee their home to escape the conflict. Its vital role includes reuniting refugees with their families.
As well as supporting victims of the war, the charity is also aiding children in Afghanistan and is on hand to provide emergency response here in the UK in the wake of natural disasters or extremism.
Sarah Mitchell, partner at Macnabs, said taking part in Will Aid is an important part of the firm's community outreach.
She added: "It's a great way for clients to put their finances in order, think about their future, and make a will, while at the same time donate to some very worthy charities.
"We are happy to give up our time to help the cause."
The suggested voluntary donation for a single will at a participating firm is £100 and £180 for a pair of mirror wills.
That money can help buy chlorine tablets to provide families with safe drinking water, or urgent medical supplies. It could also fund sleeping mats and blankets for those forced to flee their homes in countries around the world – as well as those in crisis in the UK.
Brian Sharkey, community legacy manager at the British Red Cross, said: "Every day, charities are helping people around the world in desperate need. Initiatives like Will Aid are vital to help charities like ours continue to be there for those through the worst of times.
"We are incredibly grateful to Macnabs for their support."