MacAskill calls for Police Scotland to end Sri Lankan training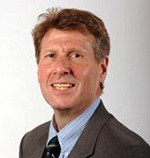 Former justice secretary Kenny MacAskill has called on Police Scotland to cease all involvement in training police in Sri Lanka following concerns about human rights abuses.
Mr MacAskill's intervention comes after Human Rights Watch, Freedom from Torture, the Sri Lanka Campaign for Peace and Justice and Pax Christi Scotland wrote to justice secretary Keith Brown earlier this month.
The human rights groups called on Mr Brown to provide details of a review of Police Scotland training for Sri Lankan police given allegations of torture and extrajudicial killings by Sri Lankan police in recent months.
Mr MacAskill said: "There has been a lack of clarity with mixed messages from Police Scotland about their current involvement in Sri Lanka. I am calling for the Scottish government to confirm that all involvement in the training of Police Scotland has ceased.
"If that is not the case then the Scottish government must intervene and direct Police Scotland to cease all involvement in the training of police forces in Sri Lanka until such times as its government adheres to and upholds internationally accepted human rights."
He added: "Scotland has a long tradition of supporting human rights both at home and abroad. Scotland's reputation for advocating strongly for human rights requires the Scottish government and Police Scotland to provide the assurances being sought."