Lord Beckett appointed chair of Judicial Institute for Scotland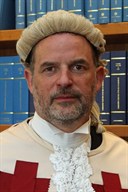 Lord Beckett has been appointed as chair of the Judicial Institute.
The Lord President, Lord Carloway made the appointment after Lord Armstrong intimated his intention to resign as chair.
Lady Drummond has been appointed as vice-chair.
Lord Carloway expressed his gratitude to Lord Armstrong for his exceptional contribution to the Judicial Institute during his time in office.
Lord Armstrong was appointed vice-chair in 2018 and chair in 2020. This coincided with a period of substantial disruption and change brought about by the pandemic and the ongoing digitalisation of the courts.