Litigator David McElroy pens new book on Depeche Mode's Violator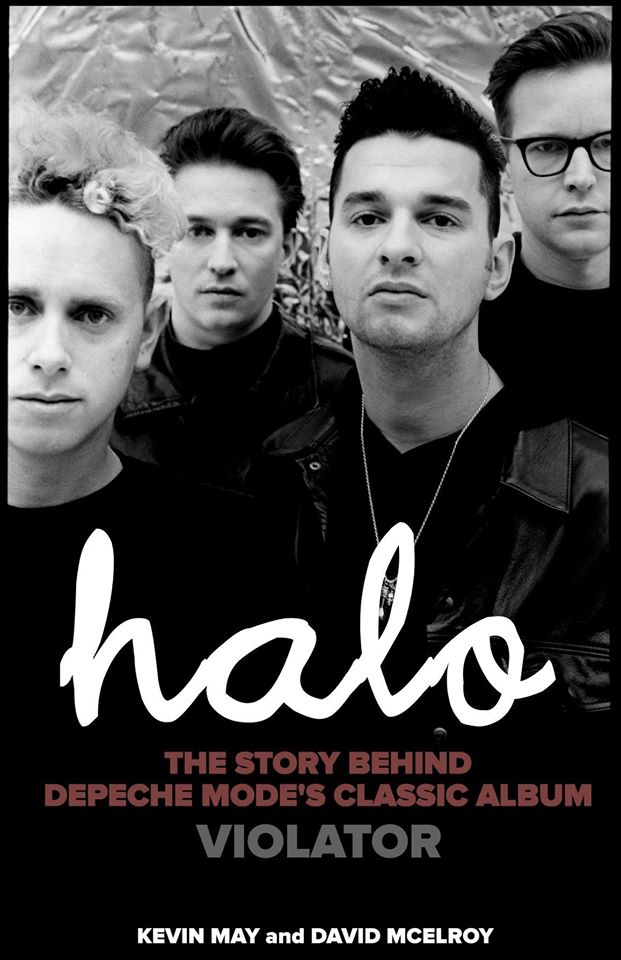 A Scots litigator has co-authored a new book on electronic music giants Depeche Mode.
David McElroy, managing partner of Dallas McMillan Solicitors, and co-author Kevin May have penned a book on the band's biggest album, Violator, which was released in 1990, sold some six million copies worldwide and won the trio of Dave Gahan, Martin Gore and Andy Fletcher – together with former member Alan Wilder – international fame. It features well-known hits Personal Jesus and Enjoy the Silence.
David said: "It's their biggest seller and it's the album that got me into the band. It turned them into a stadium band in America and changed everything for them."
David, who became a Depeche Mode fan at 15 and has seen them live around 25 times, writes a blog that is highly respected in the fan community – the wittily named Almost Predictable Almost, a name taken from a line in the band's 1983 single Get The Balance Right. He started it about a decade ago and while it began life as a more general music site, it is now primarily dedicated to the band and enjoys a worldwide following. It was through the fan community that he met co-author Kevin, who asked him to help out with the book. Originally intended to coincide with the album's 30th anniversary in 2020, it was delayed by the pandemic.
David said: "I've never released a book before and knowing I'm releasing it to a fanbase who are very devoted and protective of their band I've had to make sure I get everything spot on."
The authors spoke to many people involved in the production of the album and did a lot of "digging", with David's skills as a lawyer coming into play and helping him to create something that will be a treat for Depeche Mode aficionados. He tracked down Nils Tuxen, a Danish steel guitar player, who was the first outside artist to feature in a Depeche Mode album and who had never spoken before about his experience. The book also features interviews with legendary producers François Kevorkian and Gareth Jones as well as Billie Ray Martin, of Electribe 101, the support band on the European tour in 1990, in addition to actors in the videos.
But the book is not the first of David's Depeche Mode projects. For the band's last world tour – which was in 2017-18 – he ran a project in which he obtained reviews from fans at every single concert. Before Christmas he also reviewed every one of their singles to mark the band's 40th anniversary.
"I spent an inordinate amount of my free time in lockdown writing these reviews," he said, and devoted fans have expressed interest in another book that collects his reviews.
As well as writing about the band, David has a large Depeche Mode collection comprising around 1,700 different items.
He said: "My collection started with one of the Enjoy The Silence 12" singles in 1990 and has continued to grow every year. I have a number of very rare items, for example the Australian blue vinyl 12" of Personal Jesus and Japanese only 7" promo of I Want You Now, but my collection is small in comparison to others I know of. The demand for Depeche Mode releases is very high and there are serious collectors all over the world."
And what is his favourite Depeche Mode song? Enjoy the Silence.
In his own words: "Enjoy the Silence is both Depeche Mode's finest single and indeed the finest single ever released. We all have that one song that we come back to, time and time again. I first heard Enjoy the Silence in my Mum's car on the radio and it instantly grabbed me.
"Phrases like 'life-changing' are spectacularly over the top when talking about music unless it's music that has cured a disease or something, but Enjoy the Silence had a massive impact on me, steering me in the direction of Depeche Mode and ultimately leading to me typing this sentence right now. Discovering Depeche Mode has led to me doing so many different things and meeting so many wonderful people and it's arguable that none of that would have happened without Enjoy The Silence. From the second I heard it I knew it and the band singing it were the song and band for me. Thirty-one years later, I still feel the same and, as well as being a testimony to the majesty of this song, it's also a testimony to the power of music."
Halo - The Story Behind Depeche Mode's Classic Album Violator will be published on August 5.