Lindsays welcomes seven new trainees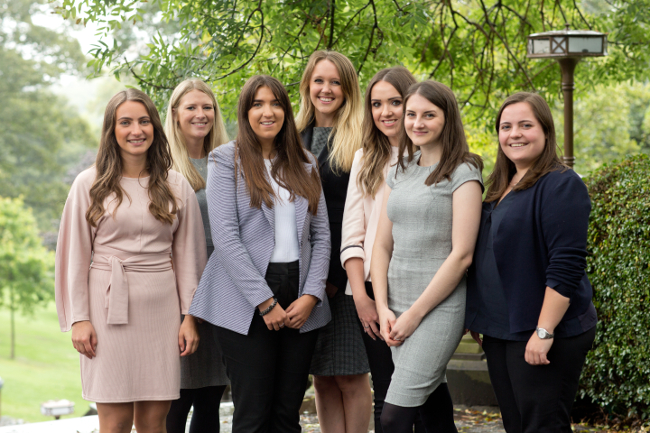 Lindsays welcomed seven new trainees this week. Based in the firm's city-centre offices in Edinburgh, Glasgow and Dundee they are taking up positions across a wide variety of departments and will be working with businesses and individual clients.
Alasdair Cummings, Lindsays' managing partner said: "We are pleased to welcome these seven trainees and wish them all the best with their training with Lindsays and for their future careers.
"Each time we recruit for trainee positions, we're impressed by the skills, determination and 'can do' approach of the applicants. There's a very strong pipeline of legal talent coming through Scotland, and both Lindsays and our clients will benefit from that in the future."
In the first rotation of the 2018-2020 two-year traineeship four of the trainees are working with the following teams in our Edinburgh office: Caitlin Connolly is in rural property services, Rebecca Leslie is with the private client team, Kendall Allan joins the dispute resolution and litigation team and Rachel Salmond is working in residential property; and in Glasgow: Samantha Miller is with the dispute resolution and litigation team, Philippa Abernethy joins family law and Kirsty Martin is working in the employment team.
Mr Cummings added: "The trainees will learn about commercial awareness and time management techniques, develop their ability to work as a member of a team and to deal with people who are often going through challenging times.
"All these skills will help them deliver positive outcomes for our clients and develop their own careers. This investment in our people allows us to develop talented staff who offer not just good legal advice, but practical solutions and a willingness to listen to clients."