Lindsays lawyers visit Edinburgh mental health project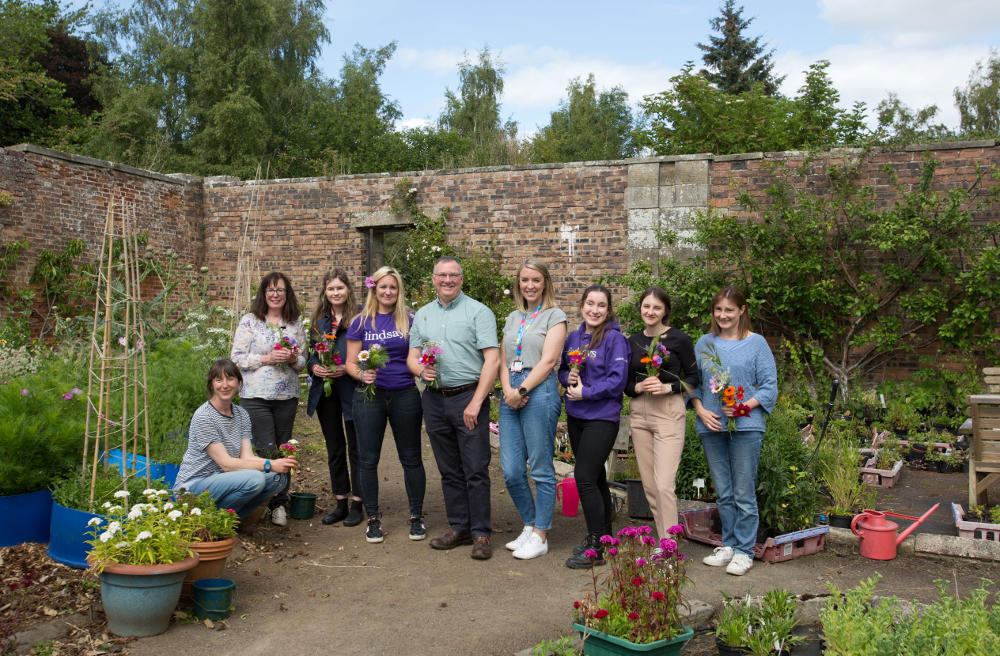 Staff from Lindsays swapped legal papers for plant pots during a visit to an Edinburgh garden project set up to help people with mental health problems.
Redhall Walled Garden, run by SAMH (Scottish Association for Mental Health), is a therapeutic garden where people can access a unique form of mental health support and life skills training.
Staff from Lindsays, which recently partnered with SAMH for a fundraising evening at the Van Gogh Alive Exhibition in Edinburgh and have been associated with the charity for a number of years, visited the gardens to see first-hand how valuable the service is.
Alasdair Cummings, the firm's managing partner, said: "SAMH is a remarkable charity and Redhall Walled Garden a remarkable place. There's something quite special about a walled garden and that chimes perfectly with the work the charity does there.
"Our visit was a fantastic chance to see and experience some of what the gardens offer. It also proved a nice opportunity to reflect with colleagues on some of the work we did - and continue to do - to support staff through the challenges that lockdown, and the pandemic generally, have presented for peoples' wellbeing.
"Everyone at Lindsays is proud to support SAMH. Our time at Redhall was a powerful reminder of how that support is put to an incredible use. It's clear that the charity's work has never been needed more."
Those who attend the service spend time looking after the gardens of Redhall, alongside receiving support from a key worker. They can also access a range of training in areas from horticulture to IT.
Shona Langlands from SAMH said: "Redhall is a fantastic project. It helps people recover from mental health problems by providing support in a beautiful and peaceful space where they can also learn new skills.
"We are so grateful to Lindsays for all the support they've given us. It's thanks to them and everyone else who donates to SAMH that we can fund support for those who need it."
Around since 1923, SAMH provides support to adults and young people with mental health problems in over 60 communities across Scotland, working in social care, primary care, schools and further education.
The charity also works to deliver better outcomes for people with mental health problems through its national programmes on suicide prevention, active living as well as See Me and respectme.
To find out more about SAMH visit www.samh.org.uk.