Lindsays in sponsorship deal with Abertay's Dare Academy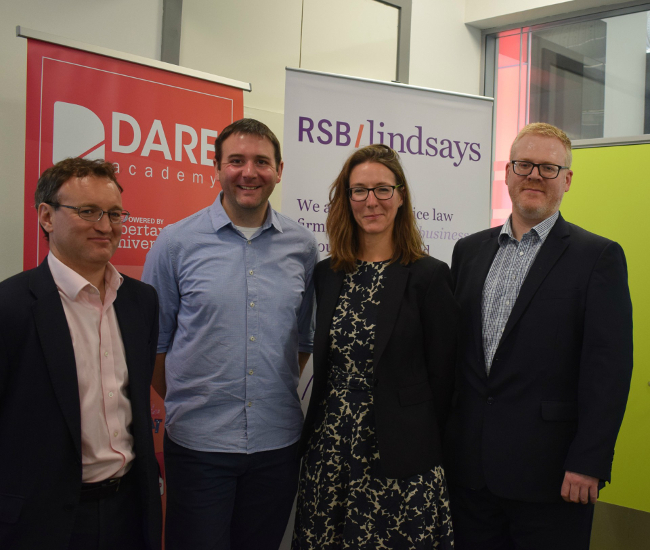 Lindsays has been announced as a key sponsor in Abertay University's Dare Academy games design competition.
The Dare Academy Abertay students come together in teams to create their very own computer games, with the six best teams showcasing their prototypes in front of over 70,000 people at September's EGX, the UK's largest games expo, held at the NEC Arena in Birmingham.
This is the second year that Lindsays has been involved with the academy and the agreement includes the firm providing support for the competition's running costs, a bespoke workshop on protecting the value of your IP and series of video blogs, offering legal advice bespoke to the booming games sector.
Kate Wyatt, partner in the employment law team at Lindsays said: "We got involved in the competition last year and we were blown away by the quality of student work. We know many of the students go on to form their own companies and it's important they know the legal pitfalls that exist.
"We are thrilled to be part of this year's competition and to offer our support to Dare Academy. We will be following its progress over the coming months."
Last year's rebooted competition garnered major critical and commercial acclaim, and the prize for winning the competition this year will be an all-expenses-paid trip for team members to the Game Developers Conference (GDC) in San Francisco in 2019.
Dr Dayna Galloway, head of the division of games and arts at Abertay said: "We are delighted to have Lindsays supporting Dare Academy again this year. The support and advice they will be able to offer our contestants is invaluable and will stand our students in good stead moving forward in a career in the games industry".