Lindsays assists golf tech developer to secure £1.5m funding package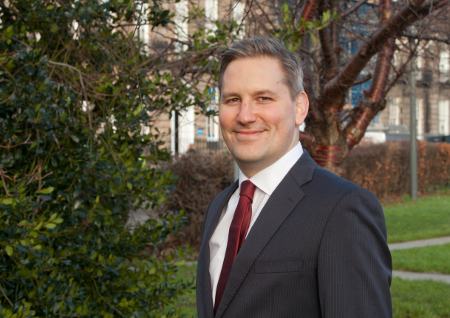 Gavin Buchan, who heads up Lindsays' banking team, has advised Shot Scope in its latest investment securing £1.5 million in funding from Virgin Money to help the Edinburgh-based company scale globally.
Shot Scope has been a client of Lindsays for more than two years.
Mr Buchan said: "It was good to work with such an innovative and ambitious company and to assist with securing this significant investment to help the management team achieve their global goals. The £1.5m growth funding and support will certainly help the company to take the next step on their journey."
Shot Scope provides wearable, global positioning, laser and shot tracking devices designed to aid decision making and improve golf performance. The company was founded in 2014 by David Hunter, a former electronics design engineer and secondary school teacher, who invented the product at home in his spare time.
Over the last six years, the firm has grown to a team of 20 based in the company's head office and raised in excess of £7m investment through shareholders including Old College Capital, the University of Edinburgh's in-house venture investment fund.
Financial director, Dean Anderson said: "It was reassuring to have Gavin advising on the legal aspects involved in agreeing this partnership with Virgin Money. His expertise, along with that of Douglas Roberts from the Corporate team at Lindsays, is helping us realise the global expansion we envisage for Shot Scope."