Legal aid lawyers to receive three per cent increase in fees from next April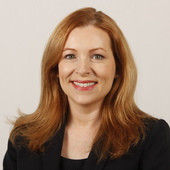 Solicitors and advocates providing people with advice and representation through the legal aid scheme in Scotland will receive a three per cent increase in fees.
The increase, to take effect next April, was announced as part of the Scottish government's wider response to Martyn Evans's independent review of legal aid.
The response also sets out plans for the establishment of a payment review panel, the streamlining of administrative processes and regulations to simplify fee structures.
A public consultation will be launched next year with responses informing the design of a user-focused and flexible legal aid service tailored to meet the needs of a modern Scotland.
Community safety minister Ash Denham said: "This government values the professionals who undertake legal aid work, often for the most vulnerable in our society, therefore I am pleased to be able to announce a three per cent increase in fees.
"This demonstrates our commitment to those delivering this vital service and is a first step in advance of a wider review of legal aid payments.
"We want a legal aid service that is effective and user-focused and our response to Martyn Evan's review sets out commitments to simplify and update the current system."
She added: "We have also confirmed legal aid provision for cases in housing, immigration, welfare and family law will remain protected, unlike in England and Wales where the legal aid scope for these categories has been cut.
"We will consult and work closely with the legal profession in delivering further improvements and hope this collaboration can lead to a better system for all involved."
Angela Grahame, QC, Vice-Dean of the Faculty of Advocates, said: "We are grateful for the careful consideration which has clearly been given by the Scottish government to the Independent Strategic Review of Legal Aid, and welcome its commitment to hold a public consultation in 2019 on the review's recommendations.
"We welcome the support of the Scottish government for the legal profession in which our members play a vital role.
"We were disappointed that the review did not recommend any increase in legal aid fees and are greatly encouraged by the Scottish government's approach. For our members to receive this public support from the Scottish government is heartening, and the decision to increase both civil and criminal legal aid fees demonstrates an acknowledgement of the commitment demonstrated by our members doing legal aid work on a daily basis over many years.
"We are very pleased to note the Scottish government's intention to convene a Panel to consider a new payment framework to deliver fair and sustainable legal aid fees in all areas, civil and criminal, which goes beyond the recommendations of the Review. The Faculty looks forward to contributing to the work of this Panel, if invited to do so."