Legal aid lawyers protest over collapsing system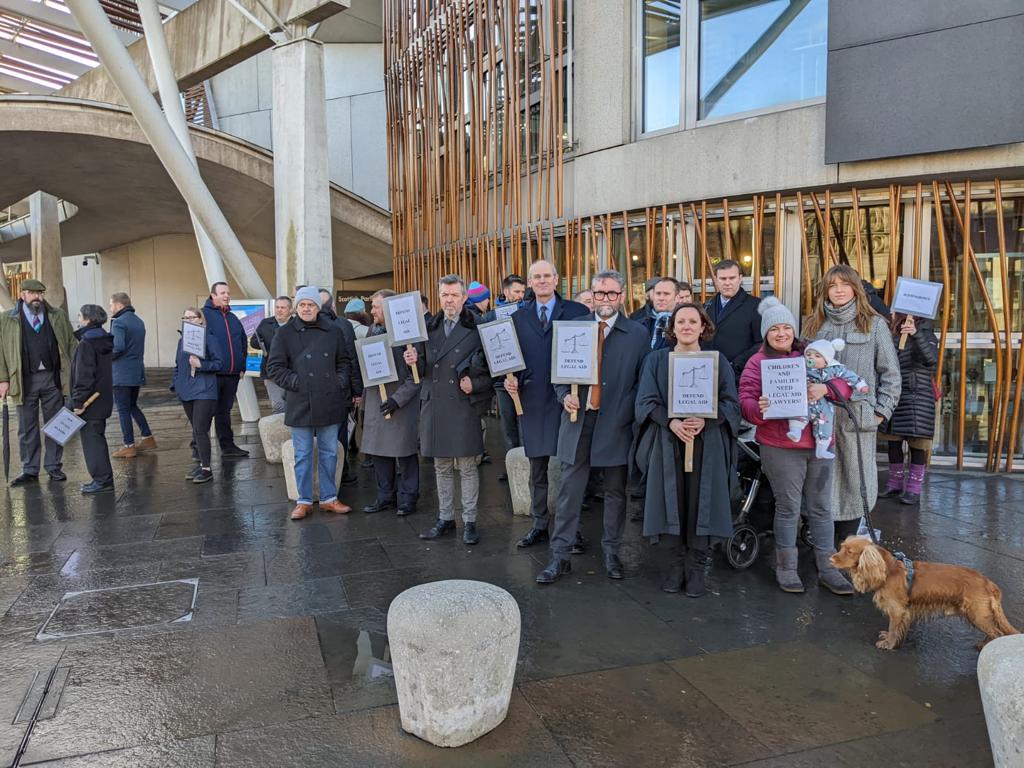 Dozens of solicitors gathered outside Holyrood yesterday to demonstrate their deep dissatisfaction with the Scottish government's inaction to reform legal aid.

Ken Dalling, president of the Law Society of Scotland, said: "This crisis has been a generation in the making and the system is now at breaking point.
"We have repeatedly called for the government to invest properly in legal aid and ensure that solicitors get paid fairly for the work they do. The underfunding seen over many years has led to a huge decline in the number of people working in legal aid, meaning that many of the poorest and most vulnerable in our society risk being left without the legal advice and services they need and deserve.
"In our discussions with the government, we have described the difficulties faced by firms both with bringing in new entrants and offering terms attractive enough to retain solicitors within the sector. The increasing work demands placed on those firms still undertaking legal aid are leading to capacity issues as work continues to address the present backlog of cases. We have clearly stated that action needs to be taken immediately and cannot await a comprehensive review and reform of the system."