LawscotTech boosted with new expertise to lead on legal technology innovation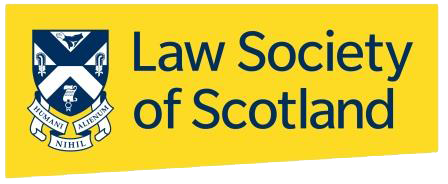 The Law Society of Scotland has boosted its advisory body on legal technology, with new members and a new chairman to continue its work leading on innovation for the profession.
Law Society president Murray Etherington will join the LawscotTech Advisory Board and step into the role of chairman when his presidential term ends. He will be one of seven new members on the 19-person board.
LawscotTech was launched in 2018 to stimulate legal technology in Scotland, with the Advisory Board retaining oversight of its direction and objectives.
The new Advisory Board members are:
Murray Etherington, head of the private client department at Thorntons
Andrew Mowlam, head of legal technology, Innovation and Insight at Sky
Stephen Moore, Moore Legal Technology
Danae Shell, co-founder and CEO at Valla
Aleks Tomczyk, founder and managing director at Exizent
Andrew Hinstridge, head of customer legal at Virgin Money
Ross Yuill, solicitor advocate and director at the Glasgow Law Practice
Mr Etherington will lead the advisory board alongside his colleague Sarah Blair, Thorntons Director of IT, who will remain as the board's Vice Chair.
Mr Etherington said: "I'm excited to be stepping into this role and working with such an enthusiastic and knowledgeable group to continue pursuing LawscotTech's objectives. Adopting and innovating in the area of legal technology is vital for the legal sector to continue to thrive.
"I'd like to thank our departing Advisory Board members for their work championing technology in the legal sector. You've left big shoes to fill and should be immensely proud of the progress we've made.
"To our new additions to the board, I'm excited at the new insights and enthusiasm you'll bring to the table. It will help ensure we are making the right decisions in what's such a fast-paced and ever-evolving area."
The Law Society's executive director of member services and engagement, Paul Mosson, who remains on the board as a founding member, said: "It's a real boost to have Murray stepping into the role of chairman, providing leadership and direction, and to have new board members providing their perspectives and ideas.
"With the rise of artificial intelligence and the ever-increasing speed of innovation in the tech sector, it's important that LawscotTech continues to evolve so we stay ahead of the curve."