Law Society's Innovation Cup opens for entries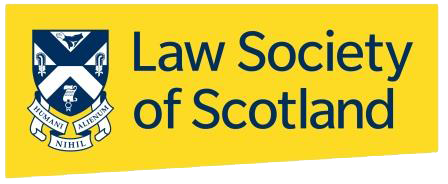 The search for the latest bright idea in risk management within the Scottish legal profession has been launched today.
The Law Society of Scotland's Innovation Cup competition invites Scottish solicitors, paralegals, trainees, cash-room staff and student associates to submit their bright ideas for risk management products, tools or strategies.
The winning risk management idea will be developed by Lockton, the brokers for the Law Society's professional indemnity insurance Master Policy, and rewarded with a £1,500 cash prize, provided by insurers RSA.
Previous winners have included an examination of title checklist, a client communications questionnaire, a 'notice to quit' calculator for commercial leases and a risk management tracker tool.
John Mulholland, convener of the Law Society's Insurance Committee, said: "The Innovation Cup presents a great opportunity for solicitors to share their ideas for tackling risk management and promoting best practice. Innovation is crucial for the profession to keep up to date and thrive in a competitive and fast-changing environment. I look forward to seeing what this year's entries bring to the table and how they too can shape risk management for the better."
Edward Ambrose, UK head of professional indemnity for RSA, said: "We're delighted to support the Innovation Cup this year and look forward to being part of the judging process once again. Every year we're impressed by the standard of submissions and it's a great way to discover risk management ideas. Previous winning submissions have been developed into tools and templates and these are now available to the profession. We wish all entrants the very best of luck!"
Last year's winner, solicitor Ashley Swanson, said: "Winning last year's Innovation Cup was a fantastic experience. I submitted the idea for a non-computerised checklist to be made available free of charge to all practitioners who wish to use it. Innovation needs to start within the profession itself and we should be developing ways to improve our systems and procedures and then sharing the results. I'd strongly encourage practitioners to get involved and submit their risk management ideas."
The competition is being run by the Law Society of Scotland, in association with Master Policy lead insurers RSA and brokers, Lockton. Competition entries may include ideas to improve systems, processes or controls within private practice firms and can range from a simple tweak to an existing process all the way up to something completely new.
Entries will be judged by two members of the Law Society Insurance Committee, three representatives from RSA and one representative from Lockton.
The closing date for entries is 12 noon, 22 July 2022. See the Law Society's of Scotland's website for more information and details on submitting an entry.