Law Society strongly opposed to Roberton review's single regulatory body for solicitors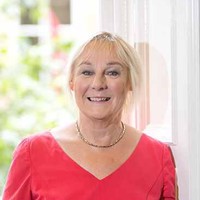 The creation of a single regulatory body for solicitors risks weakening public protection, increasing costs for those who pay for legal services and is a "surprising" suggestion to be made without consulting lawyers, the Law Society of Scotland has said.
The report of the independent review of legal services regulation published yesterday by Esther Roberton, recommends that the Law Society's, Faculty of Advocates' and Association of Commercial Attorneys' regulatory roles be abolished.
However, the Law Society has argued that the proposal of a new single regulatory body has been made without any consultation with the legal profession and that it risks weakening public protection and increasing costs for those who pay for legal services.
The Law Society's regulatory role includes setting and enforcing standards in qualifying as a solicitor, accrediting degrees, anti-money laundering supervision in a world where the profession is a target for cybercrime, inspecting law firms and managing the client protection fund which protects consumers from financial loss through the dishonesty of a solicitor or their staff.
Alison Atack, president of the Law Society of Scotland, said: "We strongly oppose the primary recommendation of a new single regulatory body because of the unnecessary risk it places on protecting consumers and higher costs. The Law Society has almost 70 years' experience of successfully setting and enforcing standards in the solicitor profession.
"I find it surprising that, following such a long review, Ms Roberton would conclude without any consultation with the profession, that a new regulatory body be set up and that the Law Society be removed from the regulatory process.
"However, I am pleased to see that some of our suggestions to improve the regulation of legal services have been recommended by Ms Roberton in her report. The ideas that we put forward are carefully thought out. Our suggestions include the protection of the term 'lawyer', entity regulation and ensuring all legal services are regulated. It is these changes that the Scottish government should be focusing its attention on and we look forward to engaging with them."
Gordon Jackson QC, Dean of the Faculty of Advocates, said: "We have received the report by Esther Roberton and will carefully consider her recommendations with our members. We look forward to further contributing to what is an important discussion about the provision of legal services in Scotland."
The Scottish Legal Complaints Commission (SLCC) welcomed the "radical recommendations" for reform.
SLCC chief executive Neil Stevenson said: "We recognise that the independent review has adopted the vast majority of our proposals into the final recommendations and found the evidence of best practice in other jurisdictions and sectors that we presented to be compelling.
"A single and simplified regulatory scheme, established as an independent body, is a logical starting point for future discussions. For too long the barrier to change has been a failure to tackle the issue of whether five separate statutory bodies are really needed to regulate lawyers in Scotland.
"I'm proud of our staff team who argued for the best outcomes for consumers and the sector. Our own proposals recognised that delivering these long overdue changes may mean our organisation not continuing in its current form and could mean our functions becoming part of a different organisation.
"I publicly thank my colleagues for putting the needs for a better system, and of the Scottish public, before everything else. The SLCC's board will be discussing the proposals, and our response, in more detail next week."