Law Society's opens annual competition for latest 'lightbulb' idea in risk management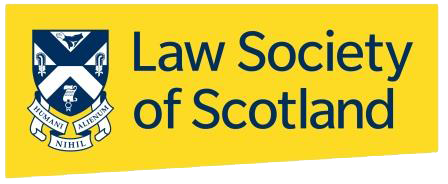 The search for the latest 'light bulb' idea in risk management within the Scottish legal sector has been launched today.
The Innovation Cup aims to tap into the expertise of the Scottish legal community and improve risk management across the profession. The Law Society of Scotland is running the competition in association with Master Policy lead insurers RSA and brokers, Lockton.
Now in its fourth year, the initiative acknowledges the risks and responsibilities shouldered by private legal practices on behalf of their clients and aims to inspire new risk management solutions from within the profession. Scottish solicitors, trainees, cash-room staff, paralegals and student associates are invited to submit their bright ideas for risk management products, tools or strategies.
The 'brightest' idea will be rewarded with a £1500 cash prize, provided by RSA, and the idea will be developed by Lockton. Previous winners have included a risk management tracker tool, a 'notice to quit' calculator for commercial leases, and last year's winner, a client communications questionnaire.
Murray Etherington, convener of the Law Society of Scotland's Insurance Committee said: "It's been tremendous being part of this competition over the last four years and seeing all the great ideas that have been submitted. Scottish solicitors guide their clients through some of the most important and most stressful times of their lives, and with that of course come many risks, be they financial, emotional and reputational.
"Being able to minimise those risks through the use of new and innovative tools and improved ways of working can only be beneficial for the profession, and I am very much looking forward to seeing what bright ideas for risk management come through this year. With a cash prize of £1500 up for grabs, provided by RSA, it's definitely a competition worth entering!"
Last year's winner, solicitor Emily Campbell, said: "It was so exciting to win the Innovation Cup last year, and such a privilege. It's a fantastic feeling knowing that something I had an idea about has been brought to life and that solicitors across the profession can use it to help foster great solicitor-client communications. I'd really recommend anyone with a great risk management idea to enter, you've got nothing to lose and potentially a cash prize of £1500 to win!"
Competition entries are invited with ideas to improve systems, processes or controls within private practice firms and can range from a simple tweak to an existing process all the way up to something completely new.
Entries will be judged by two members of the Law Society Insurance Committee, three representatives from RSA and one representative from Lockton.
Competition rules and entry form can be found on the Law Society of Scotland website.