Law Society rubbishes Scottish government's legal aid offer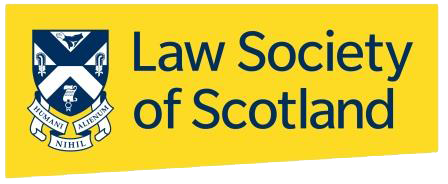 The Law Society of Scotland has criticised the the Scottish government's suggested increase in legal aid fees.
Community safety minister Ash Regan said last week there would be additional improvements on top of a five per cent increase in fees.
President of the Law Society of Scotland, Ken Dalling, said: "We are deeply concerned that this small uplift in funding is being presented as anything like a fix.
"In reality it doesn't cover even the recent sharp uptick in inflation, let alone repair any of the damage caused by the huge real-terms decline in legal aid fees over recent decades."
He added: "More than a quarter of criminal firms offering legal aid dropped out of the system in the decade before the pandemic, and we believe that concerning trend has only accelerated in the past two years.
"All legal aid fees must be increased by 50 per cent or the scale of this crisis will continue to grow."
The Fellows of the Law Society of Scotland, which comprises retired solicitors, published an open letter calling for action.
It said: "Scotland is currently experiencing a crisis in legal aid provision which threatens the very core of justice. There are more solicitors leaving the criminal defence and civil legal aid sectors than ever before, which puts access to justice and our whole justice system at the risk of irreparable damage.
"To address this, urgent action must be taken now to ensure there are still some independent criminal defence solicitors left in Scotland and that our citizens have access to civil legal advice and representation whatever their financial position."
The Scottish government commented: "We have provided a five per cent increase in legal aid fees in 2021, plus a further 5 per cent increase this year to be delivered shortly. In addition, we have provided £9 million in additional funding to the profession in the context of the Covid-19 pandemic, as well as establishing a £1 million fund to support traineeships.
"This amounts to a £20 million investment in legal aid since March 2021 in addition to a 3 per cent uplift across all legal aid fees in 2019."