Law Society pays tribute to Sturgeon following resignation announcement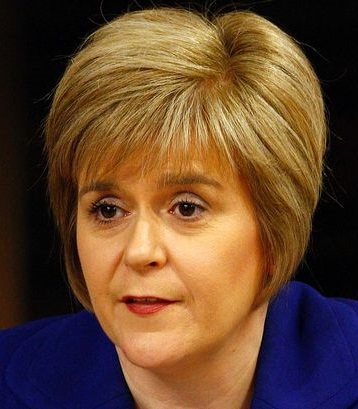 The Law Society has wished First Minister Nicola Sturgeon well and thanked her "for her service".
Ms Sturgeon, a former solicitor and member of the Law Society, took up her post in 2014, following the independence referendum.
Murray Etherington, president of the Law Society of Scotland, said: "As the country's longest serving first minister, Nicola Sturgeon's contribution to Scotland has been substantial. Her tenure saw some enormous challenges, not least the global Covid-19 pandemic. She provided a resilient, steadying, and reassuring presence for many during that time.
"As a former Scottish solicitor, she always understood the critical importance of a fair justice system and the needs for everyone to have access to that system, irrespective of their status or financial background.
"Regardless of whether you agreed with her political views, there is no doubt that Nicola Sturgeon has been an influential and respected leader both in Scotland and further afield. We wish her well and thank her for her service as she embarks on the next chapter of her career."
In her announcement yesterday, Ms Sturgeon said: "It has always been my belief that no one individual should be dominant in any system for too long. But, as a leader, while it's easy to hold that view in the abstract, it is harder to live by it.
"I consider this decision to be the right one for me, my party and the country. I hope it can also be the right one for our politics. If all parties were to take this opportunity to try to de-polarise public debate just a bit, to focus more on issues, and to reset the tone and tenor of our discourse."