Law Society of Scotland shortlisted for UK Covid Response Award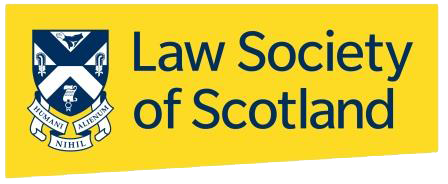 The Law Society of Scotland has been shortlisted for a national award for its work to support its members during the pandemic.
The professional body for Scottish solicitors is one of seven finalists in the Best Covid-19 Response in Associations category. Organised by GCN Events, the Covid Response Awards pay tribute to the resilience, resourcefulness and tenacity that have been the hallmark of corporate and non-commercial organisations' responses to the pandemic.
In response to the impact of the pandemic on the legal sector, the Law Society announced a £2.2 million financial package in April 2020 to support its members and help to mitigate the risk of firm closures and widespread unemployment.
Lorna Jack, chief executive of the Law Society of Scotland, said: "I am absolutely delighted that the Society has been shortlisted for this award and am very proud of all of my colleagues and our committee volunteers who have worked tremendously hard to support our members during these unprecedented times.
"There has been enormous pressure on the entire profession as a result of the pandemic and we have worked to come up with solutions which would help our members weather the storm. From working closely with Registers of Scotland and the Scottish Courts & Tribunals Service, to developing new guidance on using video technology to accommodate social distancing and enhancing our business support offering.
"We put together the £2.2 million financial package which, although it meant cutting deep into our financial reserves, and pausing several projects, helped to reduce costs for our members and provide reassurance that we would do everything that we could to help and support the profession.
"At the time we had no idea of what was to come or how long it would take for normality to return, or indeed what that would look like, but we acted swiftly and decisively and despite the difficulties faced by our members over these past 18 months, the legal profession has proven itself resilient and committed to providing much needed legal advice and services throughout. It's also encouraging that in spite of the impact of the pandemic, we have seen a slight increase in practising Scottish solicitors over the past year.
"As we continue our work to support our members and as we begin to look beyond the pandemic and the longer term changes to the legal and justice sectors, it is fantastic to have had our work to date recognised in this way."
The Covid Response Award winners will be announced at a ceremony being held at The Kia Oval in London on 25 November.