Law Society of Scotland congratulates Yousaf on appointment as FM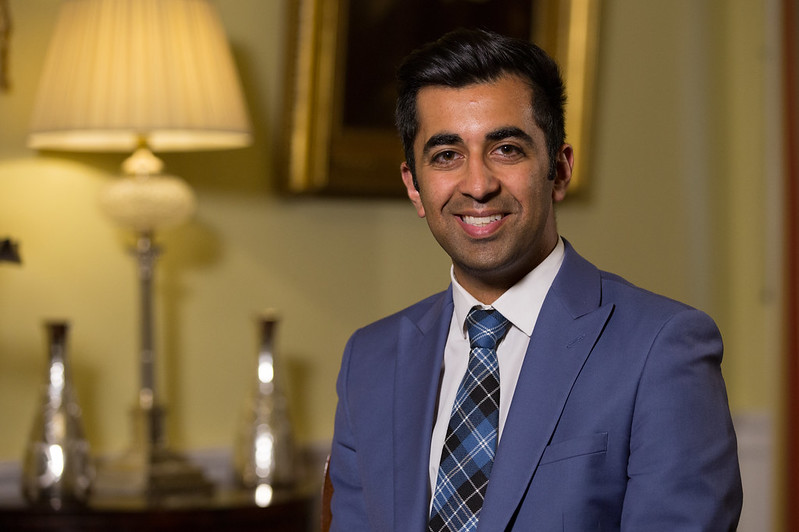 The Law Society of Scotland has congratulated Humza Yousaf on his appointment as Scotland's new first minister.
Law Society of Scotland president Murray Etherington said: "We would like to offer our congratulations to Mr Yousaf on his appointment as Scotland's sixth first minister."
"Having served for four years as justice secretary", Mr Etherington suggested that Mr Yousaf knows our justice sector "well" and that he "appreciates" the "key issues which so urgently need addressing".
He added: "Once a new cabinet is appointed, we need the new first minister to take the necessary measures to support and promote a thriving legal sector in Scotland.
"We look forward to the introduction of a bill on criminal justice reform. It is imperative we get this important piece of legislation right, delivering a more person-centred approach to practices within the Scottish criminal justice system. It is equally important though, that any proposals for change are proportionate and maintain a fair and just criminal justice system for all those involved.
"While we have made good progress in recovering from the pandemic, the criminal justice system is still suffering and the backlog of cases and the number of people being held in remand must be addressed as a matter of priority.
"It's also vital that under the new first minister, work continues to resolve the ongoing legal aid crisis. The £11m funding allocated to legal aid by the Scottish government earlier this year is a welcome step towards alleviating some of the deep-rooted issues, but more needs to be done to counteract decades of underfunding.
"Legal aid is the cornerstone of a fair and equitable justice system and we must ensure that the most vulnerable members of our society have access to the legal advice they need, irrespective of their financial circumstances.
"The most recent programme for government included plans to reform legal services regulation. For many years, we have been calling for new enabling legislation to improve consumer protections for legal services users and create a framework within which Scotland's legal sector can thrive and compete in today's global legal market.
"We look forward to working with Mr Yousaf to take this and other important pieces of legislation forward and wish him every success in his leadership."