Law Society hopeful of legal aid support following government talks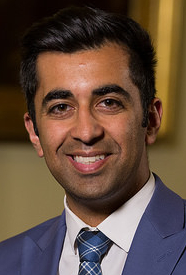 Justice Secretary Humza Yousaf has agreed to look at additional options for financially supporting Scotland's legal aid sector.
The Law Society of Scotland said it had constructive talks with Mr Yousaf, who has promised to respond in two weeks.
Lawyers said previously that they were "extremely disappointed" with the Scottish government's refusal to raise legal aid fees by 50 per cent and to help ailing firms.
Amanda Millar, president of the Law Society, said: "Our message to the Cabinet Secretary was simple and stark.
"Without additional financial support, we risk a crisis in the legal aid sector in Scotland.
"Firms will go out of business and solicitors will walk away from doing legal aid work altogether.
"The people who will lose out are the poorest and most vulnerable in our society. We are grateful to the Cabinet Secretary for meeting us, listening to our concerns and agreeing to look once more at what can be done."