Law Society honours Scots lawyer instrumental in Malawian independence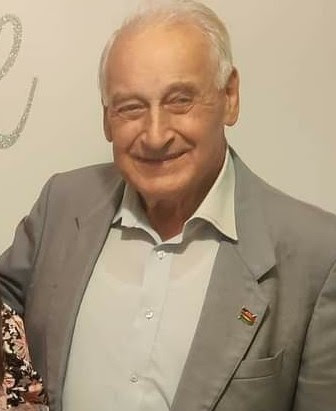 An eminent Scottish solicitor, who was instrumental in establishing the independence of Malawi, will be awarded honorary life membership of the Law Society of Scotland later today.
Colin Cameron graduated in law from the University of Glasgow in 1957 and moved to what was then known as Nyasaland that same year. He was to become a pivotal figure in campaigning for and negotiating Malawian independence from British rule.
Mr Cameron went on to be elected as a member of Malawi's Legislative Council and its National Assembly, serving as a minister in both. In 1964 he became the only European member of the first post-independence cabinet, resigning later that year in protest against Prime Minister Banda's re-introduction of preventative detention.
Mr Cameron returned to Scotland and established his own successful legal practice in Irvine, Ayrshire. He continued to practise law until his retirement in 2003. Throughout this period, he helped to maintain close links between Scotland and Malawi, and in 1994 he was invited to become Malawi's honorary consul to Scotland by the new Bakili Muluzi Government, serving as such until 2009. Mr Cameron also served on the Law Society's Council between 1976 and 1982.
Amanda Millar, president of the Law Society, said: "I am delighted that Colin Cameron is receiving honorary membership of the Law Society today. Mr Cameron has had a truly remarkable life. He has helped to create a legacy for the people of Malawi, and alongside his wife of 64 years, Alison, has continued to promote tirelessly Malawi's interests in Scotland. He is a true ambassador for the profession, showing the impact and influence a Scottish solicitor can have on a global stage."
Mr Cameron said: "I am humbled, honoured and privileged to receive this honorary life membership of the Law Society of Scotland, and I very much recognise this privilege alongside my wife Alison. Malawi and Scotland have developed a strong partnership in personal and organisational relations, particularly through the Scotland-Malawi Partnership and I feel that other similar countries could do well to follow that same model."
The award will be presented to Mr Cameron at the Law Society's 72nd AGM, at 5.30pm on 27 May 2021.