Law Society adds to criticism of PM over 'left-wing' lawyers remarks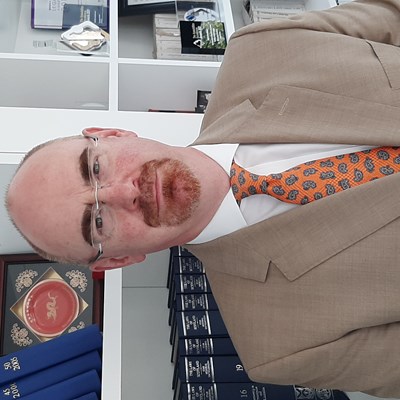 The Law Society of Scotland has added to criticism of the prime minister over his remarks last week about the legal profession.
Boris Johnson had suggested that "left-wing criminal justice lawyers" act against the public interest.
Speaking to LBC's Nick Ferrari, he was responding to comments by Sir Keir Starmer that the Conservatives had become the party of crime and disorder.
Mr Johnson replied: "When you look at Labour, you see a party that voted consistently against tougher sentences for serious sexual violent offenders. The Labour opposition has consistently taken the side of, I'm afraid, left-wing criminal justice lawyers against, I believe, the interests of the public."
Ken Dalling, president of the Law Society, said: "I am unsure why the prime minister of the UK believes that it is acceptable to malign the professionalism of the legal profession in national broadcast interviews.
"What exactly is this intended to achieve beyond casting aspersions on the commitment of criminal defence lawyers who dedicate their skills, experience and time to protecting and upholding the legal and human rights of people in this country?
"This country's commitment to upholding the rule of law is something for which we are rightly renowned throughout the world. I cannot imagine what damage it does to our global reputation to hear our prime minister suggest that criminal defence lawyers are in some way acting contrary to the interests of the public.
"The right to a defence is integral to the right to a fair trial and an essential part of a just society and a cornerstone of democracy. I would ask Mr Johnson to reflect carefully on the language that he uses and to respect the important contribution the legal profession makes to civil society in our country."