Lady Hale to deliver first lecture in Scotland since taking up UKSC presidency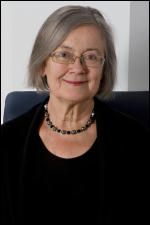 The Supreme Court's contribution to the development of devolution jurisprudence will be the subject of a lecture delivered by the UK's most senior judge in Edinburgh next month.
The Scottish Public Law Group (SPLG) will host Lady Hale, who will deliver a special address in her first speech in Scotland since being appointed President of the UK Supreme Court.
In its own 10th anniversary year, the SPLG is marking the 20th anniversary of the enactment of the devolution statutes and the ability, for the first time in the democratic era, for courts in the UK to strike down primary legislation passed by a democratically elected legislature.
The event is being held in the Signet Library, Parliament Square, Edinburgh, EH1 1RF on 14 June 2018 at 5pm. This event is free and will attract one hour of CPD.
Please note that attendees will be required to present their ticket and a form of ID on arrival.
Join the waitlist here