Kevin Drummond QC: Only a Scottish judge can investigate the malicious prosecution scandal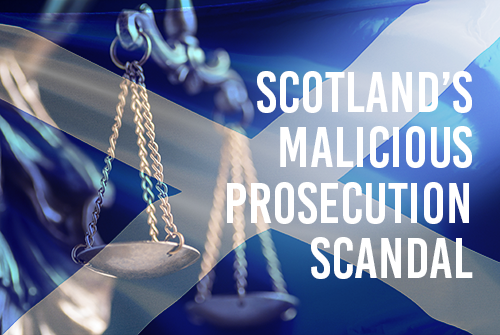 It is only a question of "when" the inevitable inquiry into the malicious prosecution scandal will be ordered.
Suggestions have already been raised by the First Minister that it will have to be chaired by a judge from another jurisdiction. Some support for that position has been expressed. In my opinion to do so would be a major mistake and it is also a step which is wholly unnecessary.
This was a problem which arose exclusively from within the Scottish prosecution system; it remains one which was a product of many layers of our system of investigation and prosecution of crime; it remains one where decisions of an occasionally finely balanced nature were taken by people whom the same Lord Advocate described as "experienced Crown Office lawyers" when he recused himself in the Salmond inquiry; it relates to matters of fact arising within the cauldron of West of Scotland football emotions.
This is not a political question nor must it be allowed to become one. There must be no hint of political expediency.
It goes to the heart of our system of the prosecution of crime and must be chaired by a retired judge who is steeped in the atmosphere of our own prosecution system: one who fully understands the nuances of the relationships which exist between the layers of our system.
To have it chaired by an outsider is an insult to our entire judicial system.
Is it suggested that we are incapable of producing an appropriate judicial figure from within Scotland? By all means have an appropriate outside judicial observer – or as many as you like – but control of the inquiry must be firmly within this jurisdiction.
I will not name them at the risk of embarrassing them and at the even greater risk of guaranteeing that they are thereby excluded, but I could name at least four, perhaps many more, individuals of the level of seniority and respect who are capable of chairing the inquiry in less time than it takes for tramlines to be laid in Edinburgh.
It is a self-contained inquiry: either the decision taken, by either or both lord advocates on the already existing papers in Crown Office was malicious, mistaken, flawed – or otherwise.
Kevin Drummond QC is a retired sheriff, former home advocate depute and member of Quis