Kate Dowdalls KC joins bench as sheriff principal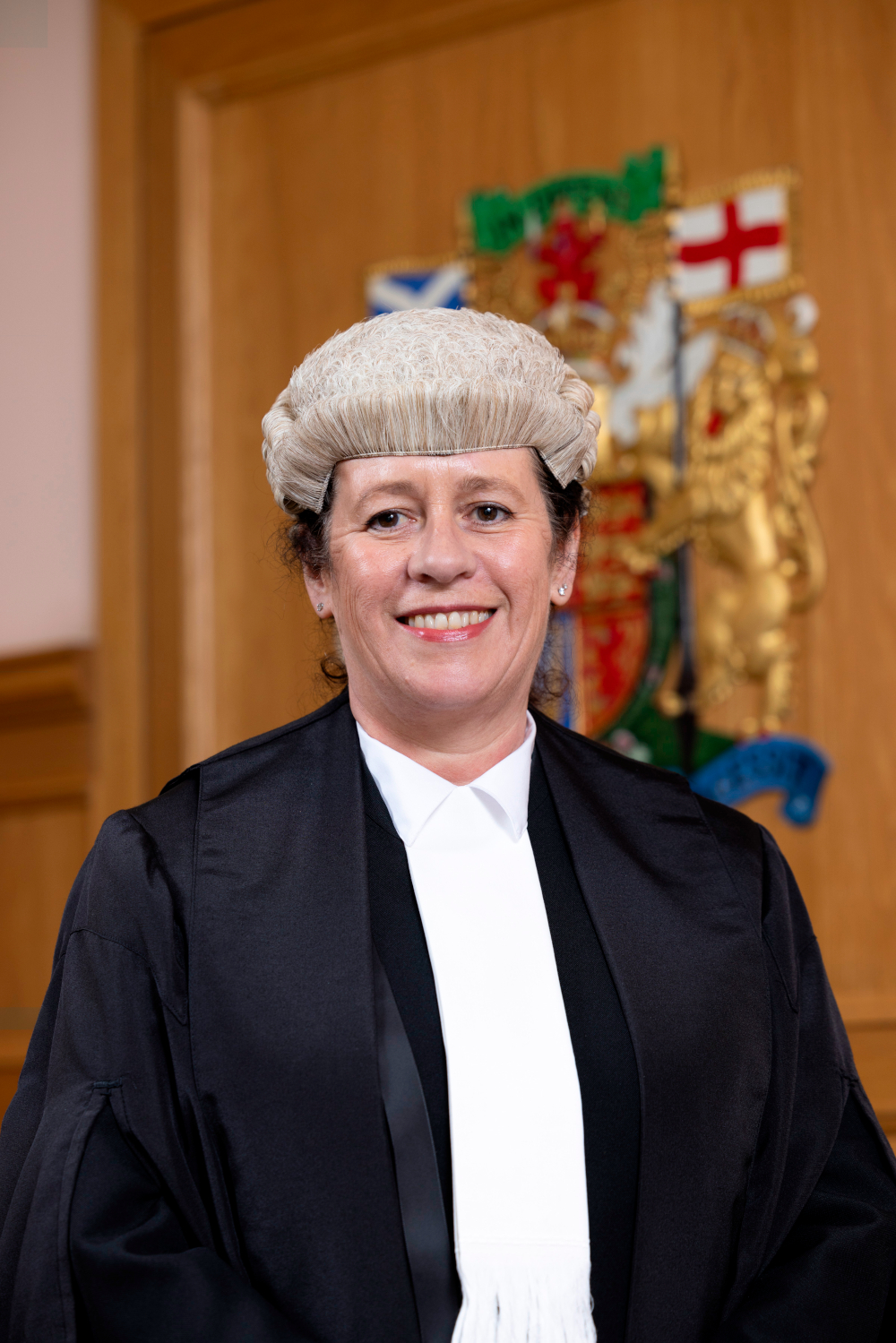 Kate Dowdalls KC has been installed as the new sheriff principal of the Sheriffdom of South Strathclyde, Dumfries and Galloway.
Sheriff Principal Dowdalls was formally appointed to the role on 12 June in a ceremony in Hamilton Sheriff Court. She was welcomed by outgoing incumbent Sheriff Principal Aisha Anwar.
Area procurator fiscal Les Brown and solicitor Ian Scott spoke at the ceremony. In attendance were provost Margaret Cooper, the lord lieutenants for Lanarkshire and Ayrshire and Annan, as well as representatives of partner agencies. Former Sheriff Principal Abercrombie was also present.
Sheriff Principal Dowdalls graduated from the University of Strathclyde in 1984. She then completed her traineeship and worked in private practice in Lanarkshire, Glasgow and Stirling. She was admitted to Faculty in 2000 and took silk in 2013.
She specialised in family law, litigating in the Sheriff Court, Sheriff Appeal Court, Court of Session and Supreme Court. She has also represented parties in fatal accident inquiries and a core participant in the Scottish Child Abuse Inquiry.
From 2018 until May 2023 she was a Scottish law commissioner, leading the Aspects of Family Law project.
She said: "Being based here in Hamilton marks a return to my personal and professional roots. I was born and went to school in Hamilton, completed my traineeship at a Hamilton firm and cut my teeth as a court practitioner in this very court; so I have come full circle.
"This is an interesting and challenging time to become a sheriff principal, as we continue to tackle the backlog of cases created by the covid pandemic and work towards better case management and developing a more modern and efficient court system that works for all court users. I look forward to playing my part in that work here at South Strathclyde Dumfries and Galloway."
The court also said goodbye to Sheriff T Millar, who retired after 18 years' service on the shrieval bench.