England: New report on improving access to justice for separating families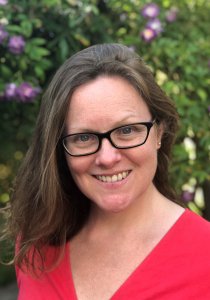 A new report makes 43 "ambitious but realistic" recommendations related to child arrangements problems and their resolution in England and Wales
JUSTICE has today published Improving Access to Justice for Separating Families. The report has been prepared by a working party of experts, chaired by Professor Gillian Douglas, emeritus professor, King's College London.
The recommendations build upon reforms in private family law already underway, including the commencement of the Domestic Abuse Act 2021 and the 'pathfinder courts' being piloted currently in Dorset and North Wales.
The central question for the working party has been how to better secure access to justice for these families. It has consulted widely with professionals and experts in the family justice system; individuals with experience of using the system and those outside it, from other jurisdictions and from other child-related disciplines.
Families face a confusing and disaggregated landscape of advice and support. Affordable and trustworthy legal advice is scarce – families in court are disproportionately economically deprived – and there is a lack of coordination of the support families need. Those who do go to court often do so unrepresented since legal aid was significantly cut in 2013 (only one in five cases has a lawyer on both sides).
These litigants in person experience a system still designed for lawyers, which is marginalising, confusing and stressful. Additional vulnerabilities, such as domestic abuse, mental health difficulties, and substance abuse, are prevalent amongst court users and can intersect, whilst courts with limited resources struggle to cope with families' complex problems. Meanwhile, the children who are at the centre of the dispute, but in the vast majority of cases not a party to the legal proceedings, too often feel unheard and unsupported, like the object of an adult dispute rather than an individual with their own perspective about their future – and a right to be heard.
Professor Douglas said: "It was a great privilege to chair this working party on such an important issue. Much work has been done on finding better ways of helping parents to resolve their child arrangements problems outside of the family courts. But we know that a significant number of families and their children will continue to need help from the legal system. In framing ambitious but realistic recommendations for policy makers, we have sought to ensure that the family justice system can deliver accessible, fair and effective outcomes in the best interests of children."
JUSTICE's chief executive, Fiona Rutherford said: "When families break down, the law is often not needed, but it is there to make sure the vulnerable are protected and any disputed arrangements put the child's welfare first.
"However, individuals must be able to understand what the law says, navigate their options safely, and participate effectively in any dispute resolution process (court or non-court) that follows. This includes children: they are not objects of dispute – like a car or a debt – but individuals with the right to effectively and meaningfully participate. The current system is under pressure; JUSTICE recognises the appetite for change and the great work ongoing elsewhere. We call upon government, courts and family justice professionals to seize this opportunity for reform, and to redesign the family justice system around the families who need it."