Justice Committee visits the Borders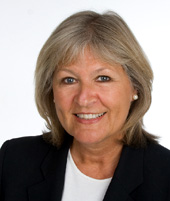 Ahead of the new parliamentary year, MSPs from the Scottish Parliament's Justice Committee are spending a day with police officers, legal professionals and others working in the wider justice system in the Scottish Borders.
The committee's role is to consider, scrutinise and investigate justice and legal matters in Scotland, taking in a broad range of topics from criminal justice through to areas like legal education and family law.
The visit to the Borders will see MSPs meet officers at Galashiels Police Station, visit a family mediation and contact centre, and hear from local legal and social work professionals.
These areas of justice policy are all anticipated to be prominent in the committee's work in the coming year. The committee is expected to be considering a new law that could change rules including contact arrangements in custody battles and family breakdowns, while policing issues are never far from the committee's agenda.
Speaking about the visit, committee convener, Margaret Mitchell MSP, said: "MSPs on the Justice committee are keen to meet people in their communities and the places they work.
"MSPs consider it is crucial to listen to the views expressed about policing and family contact. They will help ensure that our scrutiny of the new laws being proposed is effective, and includes suggestions to improve services on the ground. They will also give us ideas to pursue back in the Parliament.
"There are important changes in the pipeline, and what we hear in the Borders could have a real impact on our work scrutinising these."