Justice Committee members make fact-finding trip today ahead of new parliamentary inquiries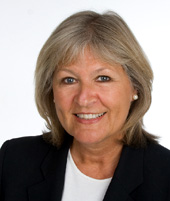 MSPs from the Scottish Parliament's Justice Committee are to visit Dundee, Forfar and Montrose today.
The politicians are carrying out fact-finding visits in readiness for two new parliamentary inquiries that get underway at Holyrood this autumn.
The MSPs will visit Forfar Police Station and Montrose Fire and Rescue Station to inform their review of the Police and Fire Reform Act.
Police Scotland and the Scottish Fire and Rescue Service have now been in existence for five years. The committee will take stock of how the act and the reformed services are working as part of their post-legislative scrutiny.
The politicians will also visit Dundee Sheriff Court to learn about the help available for vulnerable witnesses.
Committee convener Margaret Mitchell MSP said: "Seeing and hearing how police and fire reform is working in Forfar and Montrose and its impact on the services in those areas will help us understand how the law is working in practice. That will be key to the Justice Committee making informed recommendations in this area.
"Similarly, the day-to-day experience of Dundee Sheriff Court, which has a lot of experience with vulnerable witnesses, should provide a valuable insight for MSPs.
"The committee will have to consider and potentially make recommendations to alter how vulnerable victims and witnesses are treated. It is important, therefore, we get as much understanding of these topics as possible."