Josef Strand joins Dentons in Glasgow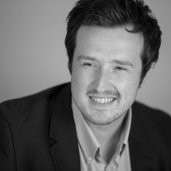 Josef Strand has been appointed an associate at Dentons in Glasgow.
Mr Strand, who joins the firm's real estate department, obtained an LLB from Edinburgh University and trained with Sneddons in West Lothian.
He said: "I am delighted to be joining Dentons and the country's foremost real estate department team."
In June, Dentons announced a 13 per cent increase in revenue to £229.8 million as part of its unaudited, headline financial results for the UK & Middle East region.
In August it launched a risk consulting business to provide advisory, assurance and remediation services to clients.