Joanna Cherry QC signs letter opposing 'rush' to reform gender law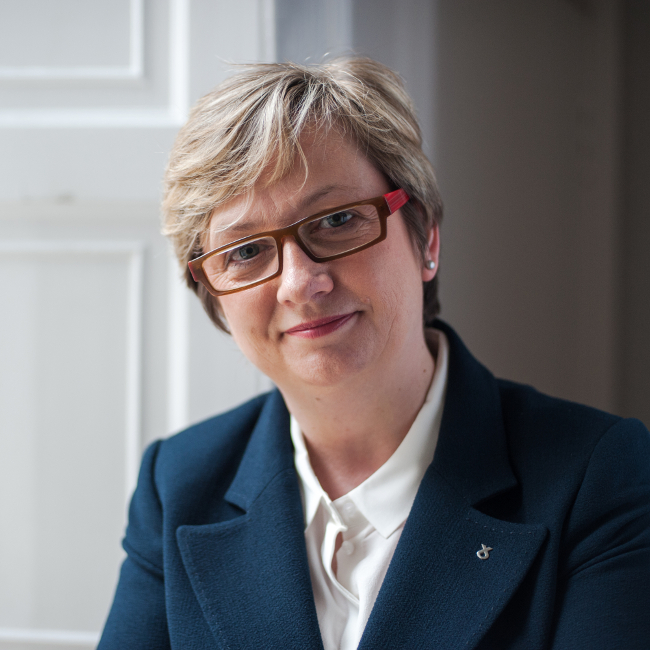 Joanna Cherry QC has become the most high-profile legal figure in the SNP to challenge plans to amend Scottish laws on the recording and recognition of sex and gender.
The Scottish government consulted last year on proposed changes to the gender recognition process for transgender people in Scotland, and recently brought forward a bill to amend the legislation underpinning the collection of census data.
Ms Cherry, the party's justice spokesperson at Westminster, is one of 15 signatories to a letter which claims that the government is "changing the definition of male and female", which will have an impact on "a wide range of policy and service delivery including data collection, education, health and social care, justice and sport".
The letter, also signed by three other MPs and six MSPs, including three government ministers, states that the proposals are "not something we should rush".
More than 15,500 people and 165 groups responded to the Scottish government's consultation on allowing people to self-declare their gender, instead of having to go through a medical process and show evidence of having lived in their acquired gender for two years.
A majority (60 per cent) of respondents backed a change in the law to allow self-declaration for over-16s. Scottish Women's Aid and Rape Crisis Scotland were among women's service providers who told the government that they already operate on the basis of self-identification.
Professor Sharon Cowan of Edinburgh Law School, who specialises in gender, sexuality and the law, told Scottish Legal News that she did not believe reform of the process had been rushed.
She said: "The gender recognition reforms have been on the manifesto of the SNP – and other parties – since before the last Scottish election. The consultation began in 2017 with a five-month response period. I wouldn't call that rushed.
"I would say that there is ample evidence that self-identification is the way to go, and the government is now trying to be careful with this very divisive issue, to try to get as much agreement as possible given the strength of opposing views. I certainly would not describe their approach to reforming gender identification and recognition as rushed."
She added that similar legal changes had been implemented in Malta, Norway and Ireland and "services for women have not collapsed in those countries".
However, Professor Cowan said she thought the debate around the Census (Amendment) (Scotland) Bill, which is principally concerned with new voluntary census questions on gender identity and sexual orientation, was "a little rushed".
The bill was strongly criticised by Holyrood's Culture, Tourism, Europe and External Affairs Committee, which found that the language of the legislation "has created confusion and a perception that the bill conflates issues around sex and gender identity".
The committee reached its conclusions after hearing evidence from a number of groups that object to transgender people being asked to record their sex based on their identity.
However, in her written submission to the committee, Professor Cowan said: "For the last two Census, the government has been collecting information about 'sex' that allows a trans person to categorise themselves according to their lived identity rather than their 'biological sex'.
"Collecting the information in this way seems to be the most appropriate way to protect trans people's dignity and privacy. There does not seem to me to be any compelling reason to move away from this approach."
She pointed out that there is no single statutory definition of 'sex' and the census had so far "been able to collect perfectly adequate data without demanding that 'biological sex' be identified".