Janis McDonald: Time to invest in inclusive communication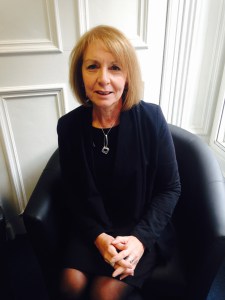 Janis McDonald, chief officer at deafscotland, highlights the importance of inclusive communication – sharing information in a way that everybody can understand.
Inclusive communication is short on money, focus and understanding with a distance to go to meet the needs of the one million people in Scotland affected by deafness. However, managing the response to COVID-19 has alerted politicians to the imperative of inclusive communication. Now we all have a role ensuring this opportunity to change for the better is permanent.
A hurdle to be overcome is the confusion with "accessible information", as most people are unaware of the difference. Describing the difference with a relatable experience is useful: getting asked to the party and being informed about it (accessible information) is not the same as being involved in the planning, delivery and enjoyment of it (inclusive communication). In my mind, the difference is between an approach that offers "inclusion" rather than "integration". I say inclusion is not enough and things need to change and a good start is making sure the law is upheld and enabled by culture, policy and know-how.
Inclusive Communication has achieved cross-party political support to deliver a growing body of law in Section 6 of the Coronavirus (Scotland) (No 2) Act 2020, Section 9 of the Coronavirus (Scotland) Act 2020, Section 6 (7)(b) of the Consumer (Scotland) Act 2020 and Section 4(2) of the Social Security (Scotland) Act 2018. Cross-party support has also secured the British Sign Language (Scotland) Act 2015 and the Gaelic Language (Scotland) Act 2005. The Equality Act 2010 expects reasonable adjustment to support inclusive communication such as language interpreters, speech to text software, subtitles, hearing loops and other communication devices including hearing aids themselves.
The COVID-19 emergency response has exacerbated an existing crisis because of the lack of inclusive communication in the planning and delivery of publicly funded services. Going forward, there are alliances to be built around compliance and delivery to make Scotland a more inclusive and integrated place to learn, live and work. Alliances also help us understand what works.
The publication last month of the survey by the Islands Gaelic Research Project (IGRP) at the University of the Highlands and Islands into the state of Gaelic as a communal language in the Western Isles, Staffin in the Isle of Skye and in the Isle of Tiree adds to the bank of evidence on language use in Scotland. This study finds that 'the Gaels as a viable language community are in crisis', despite Gaelic attracting the most favourable political and academic attention. The problem is identified as inadequate levels of relevant policy response in governmental and academic circles, which do not address the urgency of language loss in the islands.
There are many parallels with inclusive communication so there are opportunities for joint action by communities of interest. We need to come together to get progress on meeting needs and respecting rights at operational and funding levels. To get the ball rolling we need - a "Gaelic +" approach adopted for BSL and for inclusive communication.
Inclusive communication also needs to be generally understood as a human right as well as a cultural right delivered domestically by Article 10 of the ECHR and through international law such as Article 21 of the UNCRPD which is given effect through 'A Fairer Scotland for Disabled People Strategy'.
Law, enforcement, policy and culture are all essential elements in delivering inclusive communication so Scotland is safer in the short term and fairer in the longer term. Hopefully, with the drive for reform coming in various directions, momentum and support will secure lasting change.