Irwin Mitchell to give staff extra £900 amid cost of living crisis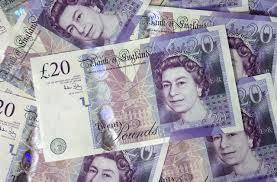 Irwin Mitchell, which has an office in Glasgow, is to give staff an extra £900 this month to help with the sharp rise in the cost of food and fuel.
The payment will be given to all non-partners and is separate from pay reviews and bonus calculations.
A spokesperson for the firm said: "In light of the challenging external circumstances affecting the cost of living, we've taken the decision to make a one-off payment of £900 in April's salary to most colleagues. We're making this payment as an acknowledgement of the challenges some colleagues are currently facing from increases in the cost of living, in particular fuel and energy prices."
It is thought this is the first time a law firm has made such payouts in response to inflation. Last month, the annual inflation rate rose to seven per cent, the highest in 30 years.
The latest accounts for the firm show that in the year to 30 April 2021, profit available for discretionary division among members had risen by 68 per cent to £41.3 million while operating profit had increased by 23 per cent to £73.5m.