International Criminal Court to investigate alleged war crimes of Israel and Palestine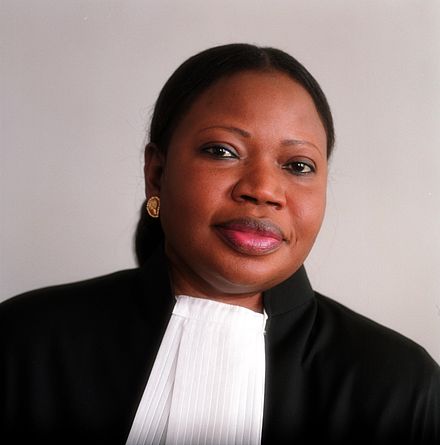 The International Criminal Court's prosecutor is to investigate alleged war crimes in the Occupied Palestinian Territories.
ICC prosecutor Fatou Bensouda said she was "satisfied that there is a reasonable basis to proceed with an investigation into the situation in Palestine".
She added: "In brief, I am satisfied that (i) war crimes have been or are being committed in the West Bank, including East Jerusalem, and the Gaza Strip; (ii) potential cases arising from the situation would be admissible; and (iii) there are no substantial reasons to believe that an investigation would not serve the interests of justice."
Ms Bensouda cites alleged crimes of the Israel Defense Forces and of Hamas.
Philip Luther, Amnesty International's Middle East research and advocacy director, said: "[The] decision by the Prosecutor of the International Criminal Court is a historic step towards justice after decades of war crimes and other crimes under international law committed in the Occupied Palestinian Territories.
"This announcement offers a crucial opportunity to break the cycle of impunity for war crimes and crimes against humanity.
"An International Criminal Court investigation paves the way for the thousands that have suffered as a result of these crimes to finally gain long overdue access to truth, justice and reparation."
However, before proceeding with an investigation the prosecutor has sought confirmation from the ICC's judges "as swiftly as possible" that the territory over which the court may exercise its jurisdiction comprises the West Bank, including East Jerusalem, and the Gaza Strip.
Alan Baker, director of the international law program at the Jerusalem Center for Public Affairs, told Jewish News Syndicate: "There is no legal basis to such requests since only sovereign states may appeal to the court, and there exists no sovereign Palestinian state with sovereign territory over which the court could extend its jurisdiction.
"If the court accepts the Palestinian requests and opens a formal investigation, it will damage its own juridical credibility and become politicized like other UN bodies. This is what the Palestinian leadership is trying to do to the great detriment, and possibly ruination, of the ICC."
The Palestinian Authority welcomed the decision and demanded proceedings go forward without further delays.
It said: "After nearly five years of preliminary examination, the Palestinian people who seek redress in this court expect actions congruent with the urgency and gravity of the situation in Palestine and they rightly demand that these steps are taken without delay."