International Bar Association unveils model climate change statute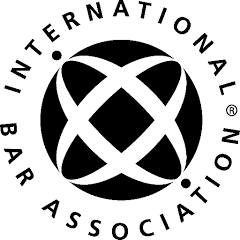 The International Bar Association (IBA) has published a model statute aimed at helping citizens launch legal challenges against governments for failing to take action over climate change.
The Model Statute for Proceedings Challenging Government Failure to Act on Climate Change was launched in London by the IBA's Climate Change Justice and Human Rights Task Force.
It proves a legal framework to make it simpler for citizens to engage in climate-change litigation against governments, a procedure that is currently difficult.
It contains "detailed rationales, precedents and 23 specific articles for reforms which will enable citizens to ask for judicial review of the sufficiency of their government's climate measures and, where these are lacking, to assess whether more government measures are warranted under domestic laws", according to the taskforce.
The working group was co-chaired by Canadian lawyer David Estrin and Roger Martella, former general counsel at the United States Protection Agency.
Ms Estrin said: "This model statute is intended to lower the procedural legal hurdles many citizens face when trying to access the courts. Building on recent successes and judicial reasoning, it highlights the role of litigation in setting requirements for governments to protect the public. The adoption of some or all of the model statute by judges, rules of court, policy-makers or legislatures will help ensure a critical and timely reduction in greenhouse gas emissions."
"The law has a huge part to play in successfully addressing global climate change, but it is not always easy for citizens and communities to access their courts and assess government action, or the lack thereof," said Mr Martella.
"Simply put, this model statute levels the playing field. It provides much-needed process and access for government litigation to be heard, without prejudging the outcome of those cases under domestic laws."