Inksters appoints chief operating officer and opens for business in Dunkeld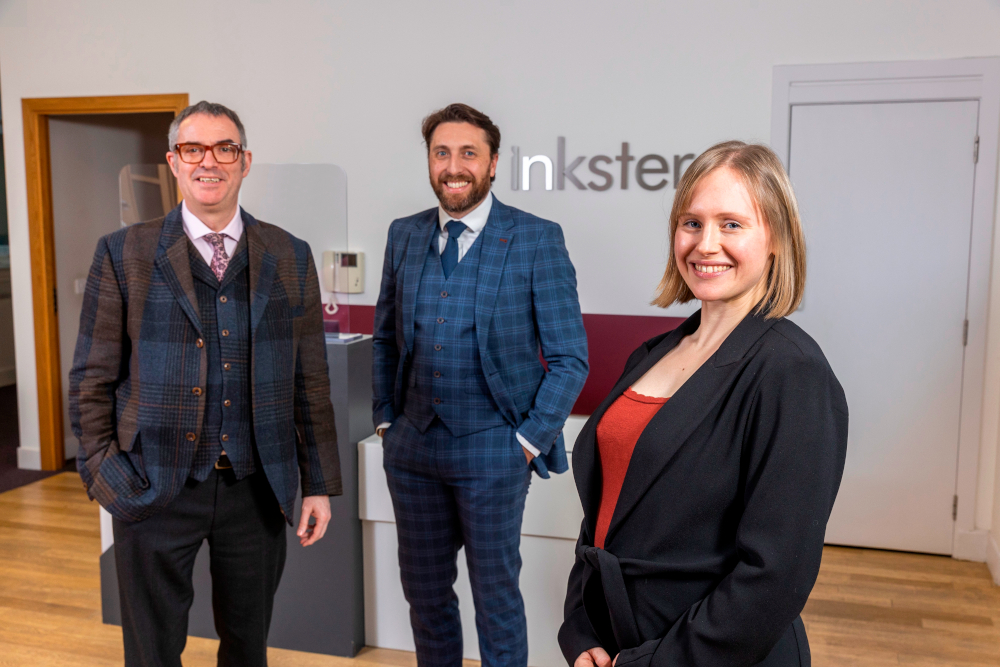 Inksters Solicitors has started the year with two major announcements.
The firm has appointed Adam Johnson as its chief operating officer (COO) in Glasgow; in Dunkeld, Katherine Paulin joins the firm as a consultant solicitor.
Mr Johnson has held various senior positions within the third, private and public sectors, typically within operational management roles, before joining Inksters.
Ms Paulin joins Inksters from J & H Mitchell in Pitlochry. She deals with all aspects of residential and commercial property, wills and powers of attorney.
Mr Johnson said: "It is an absolute privilege to be joining Inksters as Chief Operating Officer. It feels that, given the variety of careers and industries I have experienced and with recently graduating from Strathclyde University with my MBA, it has all led to this and I couldn't be happier."
Ms Paulin said: "I am delighted to be joining Inksters at this time in my career. I have two young children and had reached a point in my life where I thought I might have to make a choice between my family and my career. However, the freedom and flexibility afforded by Inksters' fee-sharing model means that I can now excel not only as a lawyer, but also as a mother."
Brian Inkster, CEO of Inksters, commented: "What a start to 2023!"
He added: "Adam's appointment is a significant milestone for Inksters. It will allow me to focus on the growth of the business whilst Adam manages day-to-day operations.
"We have ambitious plans for the year ahead and expect to see more consultant solicitors join us, very possibly in new locations. Katherine joining us in Dunkeld adds a twelfth location to Inksters network in Scotland and kicks off what I expect to be a very exciting year for the business."
Inksters have developed a model where senior lawyers can work as a collective, with enhanced technology and back-office support. Where a hub-and-spoke model exists with a back office "hub" (in Glasgow) and "spokes" elsewhere – currently in Aberdeen, Dunkeld, Edinburgh, Eigg, Forfar, Inverness, Lerwick, Portree, Renfrew, Thurso and Wick.