Industry figures gather for Clyde & Co liability forum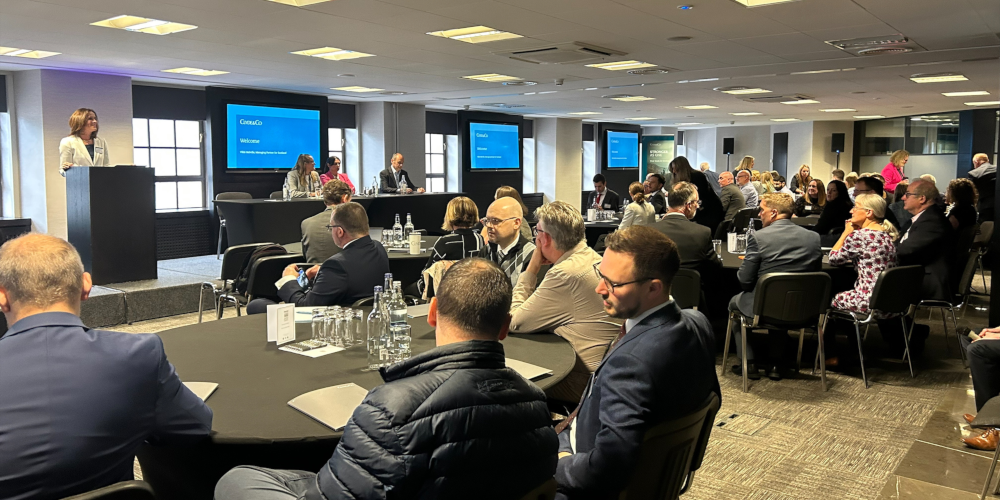 More than 50 leading figures from Scotland's insurance industry attended Clyde & Co's Scottish Liability Forum, held in Glasgow on 7 June.
The annual event, chaired by the firm's managing partner for Scotland, Vikki Melville, brought together insurers, brokers and Clyde & Co's legal experts for a day of networking and training. The forum was also an opportunity for attendees to reflect on current topical issues, case decisions and trends facing the insurance sector.
The speakers included newly-promoted partner, Ann Bonomy, who explored the rise in prosecutions of individuals for health and safety offences. Senior associate, Kelly Brotherhood, considered how the increase in fraudulent claims in Scotland can be addressed. And Alistair Kinley, director of policy & government affairs, explored the impact of UK-wide inflationary pressures on the cost of claims in Scotland.
The keynote speaker was Walter Drummond-Murray, head of civil courts for the Scottish government, who spoke about the past and future reform of the civil justice system.
The event concluded with a panel discussion chaired by partner, Toni Ashby, and featuring Elaine Dunan, technical claims manager for Hiscox and Lindsey McGregor of MDDUS. They focused on the issues affecting the insurance industry – and how organisations' values can help tackle them.
Ms Melville said: "Our annual Liability Forum has cemented itself as an essential event in the legal calendar as it provides clients with an opportunity to keep up to date with legal developments as well as catching up with friends and colleagues. With a 200-strong team across our Aberdeen, Glasgow and Edinburgh offices, we are very well placed to advise clients on how to respond to hot topics and live issues. We were delighted that so many figures from across Scotland's insurance industry were able to join us for the event."