India's Supreme Court strikes down colonial law and legalises gay sex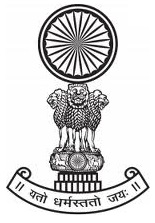 India's Supreme Court has legalised gay sex, striking down a colonial-era law that banned the practice.
Section 377, a 157-year-old law banned "carnal intercourse against the order of nature with any man, woman or animal" and was punishable by life in prison.
India's criminalisation of gay sex was overturned by the High Court in Delhi in 2009, but reinstated by the Supreme Court in 2013.
Chief Justice Dipak Misra said in his judgment: "Criminalising carnal intercourse is irrational, arbitrary and manifestly unconstitutional."
The judgment also stated: "Any discrimination on the basis of sexual orientation violates fundamental rights," the Supreme Court said in Thursday's ruling.
"The constitution is a living organic document … pragmatic interpretation has to be given to combat rigorous inequality and injustice. Social morality cannot be used to violate the fundamental rights of even a single individual. Constitutional morality cannot be martyred at the altar of social morality."
Gautam Bhatia, a Delhi lawyer and legal scholar, said: "What changed everything was last year's privacy judgment.
"In August 2017, the supreme court held there was a fundamental right to privacy, and as part of that, five judges said the 2013 decision was wrong."
He added: "It was unprecedented. The judges commented on a completely unconnected case to say it was wrong. But once they said it, with the imprimatur of a full bench behind it, section 377 was gone, implicitly if not formally."
Lieu Anh Vu coordinator at the Lesbian, Gay, Bisexual, Trans and Intersex Association (ILGA), told Al Jazeera: "It is indeed a historic moment for India, the world's largest democracy and a global power on the rise. So the world is watching, and its neighbours are watching.
"LGBTI communities in Sri Lanka, Pakistan and Bangladesh are also working to repeal similar remnant of British colonisation in their own country and the ruling from India will feed into more dialogues, at least among LGBTI civil society across these countries," she added.