Call for law change to protect most vulnerable from cost-of-living crisis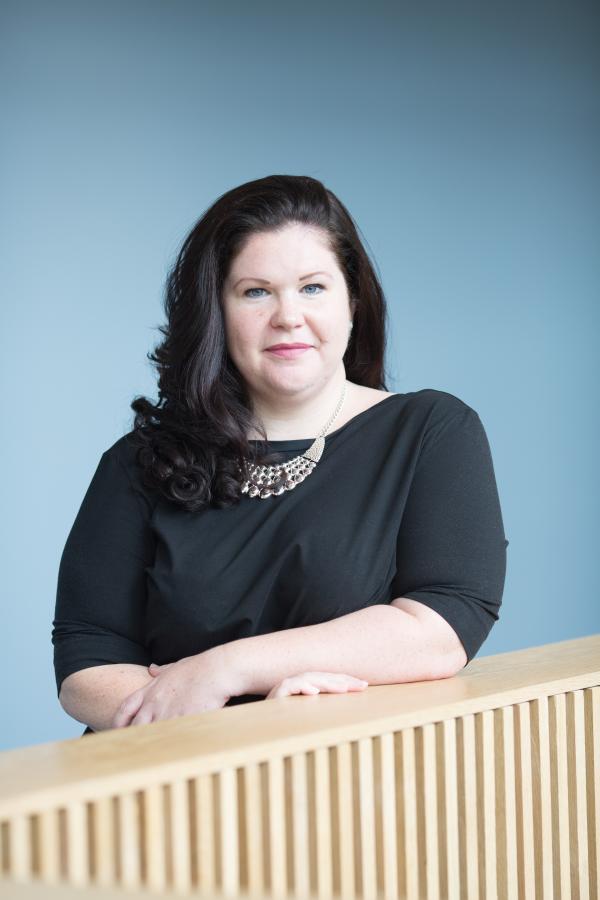 An academic human rights lawyer is calling for a change in the law in order to allow those suffering from fuel, food or housing inadequacies to hold the government to account.
Professor Katie Boyle, chair of international human rights law at the University of Stirling, says new research reveals that people across the UK face too many barriers in accessing justice for violations of their social rights.
The research, led by Professor Boyle and funded by the Nuffield Foundation, has highlighted huge gaps between social rights enshrined in international human rights law and the practice, policy and legal frameworks across the UK.
Professor Boyle said: "The UK has international legal obligations to protect social rights such as the rights to food, fuel, housing and social security and to make sure people have access to an effective remedy and an appropriate accountability mechanism, if the rights are not adequately protected.
"At the moment, the UK legal framework is very patchy in terms of protecting these rights. This can be seen in the current cost of living crisis, where there is no overall strategy or plan to ensure, at the very least, a minimal or adequate standard of living. We see this in sub-standard and insufficient supply of adequate housing, people unable to afford fuel for their homes, the proliferation of food poverty and food bank use, and the calls for uplift in universal credit to at least meet inflation."
The research shows that the law does not currently properly protect people from breaches of their rights under international human rights law, and that there is insufficient accountability when things go wrong.
The three-year study saw experts analysing a huge amount of data and interviewing 26 practitioners involved in this area of work, including lawyers, barristers, welfare rights advisers and others employed or volunteering in the advice sector.
The project has published ten briefing papers aimed at policy and decision makers, which set out a series of key recommendations and identify the major barriers preventing progress.
Professor Boyle added: "We would like to see a more progressive approach across the UK – which runs against the tide of where things are going at the national level. The UK Government's proposed reform of the Human Rights Act risks reducing the scope of existing rights and adding additional barriers in accessing justice – notably the proposed reform does not address the most basic of fundamental rights to enable a life of dignity.
"Inadequate housing, food and fuel poverty – all these issues need to be better protected in law, and people need routes to remedy where things go wrong – this is where the gap is.
"As well as the inadequate protection of social rights in law, the routes to holding state actors to account can have many barriers (costs, time and resource being some) and can be highly inefficient. For many, the challenge of securing their right through legal process is too overwhelming to pursue."
The report's recommendations include:
Making social rights legal rights (for example by following the new approaches in Scotland and Wales, as well as many other European and international examples)
Ensuring people have access to appropriate advice, representation and advocacy to support them in enforcing their rights
Setting up judicial and non-judicial routes to effective solutions and remedies
Recalibrating the justice system to better deal with systemic issues and collective justice (fixing the problem for many and not just one person)
Ensuring mistakes and errors in decision making are dealt with and feedback into the system to fix the problem at source – i.e. a feedback loop
Encouraging a more informed discussion on social rights as legal rights – at the moment the UK discourse often sidelines these rights to the margins and this undermines progress.
Ash Patel, justice programme head, at the Nuffield Foundation said: "The cost-of-living crisis and the Covid-19 pandemic have resulted in many people falling into hardship and struggling to secure their most basic needs for adequate housing, food or energy. These basic needs are currently not adequately protected by laws and legal processes in the UK. The proposed Human Rights Act reform provides an opportunity to make the state's responsibility for meeting society's most basic needs more explicit and to develop efficient mechanisms to hold it to account if it fails in that role."