Home advantage for Scotland's Telders mooters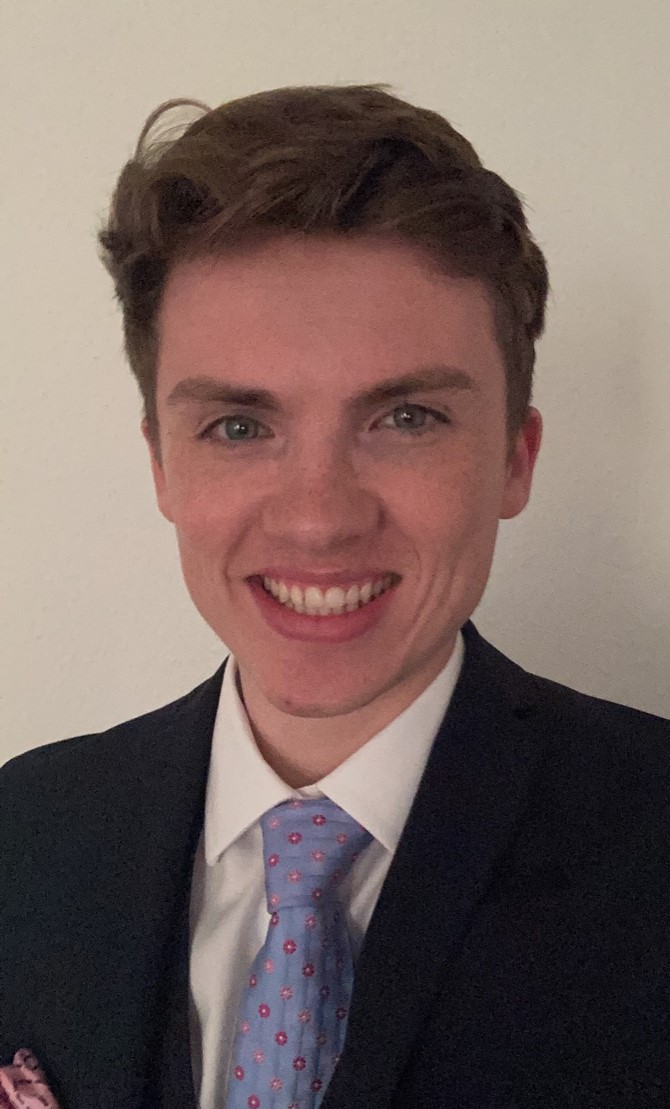 Dundee University LLB graduate and mooter Jack Jones spoke to Scottish Legal News about his experience competing at a prestigious international competition – from home.
Jack represented Scotland at the 2021 Telders International Law Moot Court Competition last month along with Niall Burnie, Hannah Roleston and Emma-Daniel Nwawulor – all of whom participated in Telders in lieu of submitting a final dissertation, which is a unique feature of the LLB at Dundee.
The competition has been held every year since 1977 but last year the pandemic cast doubt on its future viability – in the midst of the early waves of Covid, final oral arguments were cancelled. This year, however, the competition was able to go ahead in full as the hosts decided to go virtual.
The 2021 problem concerned a dispute between the fictional states of Costat and Foria and covered the general principles of international law, international environmental law, ministerial immunities under international law, and international contract law.
Jack and co-agent Niall represented the respondents, Costat. Jack's submissions revolved around criminality and immunity as well as expropriation.
He said his experience of the competition was "overwhelmingly positive" and that it had been a "joy to take part in".
The oral submissions for the competition are usually heard at the International Court of Justice in The Hague. This year, however, participants presented their submissions online to a panel of judges and while they did so from less grand locations, the comfort of being at home was a boon to Jack's performance.
He said: "While our team would obviously have loved to travel to The Hague, this simply was not possible. That being said, I think our team thrived in the online environment. Personally, it brought me an extra degree of confidence. There's something considerably less intimidating about an expert judge – or indeed, a bench of judges – when they appear in a tiny window on a computer screen.
"A lot of mooting, online and in person, can't be learned or practised beforehand. I'd say most of mooting is about how you can learn, react, and pick things up on the fly. Our team really excelled at that."
Jack and Niall were joint winners, along with a team from the Netherlands, of the 'Best Oral Argumentation on behalf of the Respondent' award. Jack was also named 'Best Oralist' overall while Niall took the 'Runner-up Best Oralist' award.
"[Winning] came as something of a shock," Jack said. "I am generally a very self-critical person. In fact, I came away from my first moot thinking it was game-over, that I had let down my co-agent, who performed extremely well."
He added: "I remember labouring over every detail of the first moot, questioning where things went wrong. On the morning of the second round, I received the news that I was graduating with a first-class honours degree.
"I remember feeling a tremendous amount of pressure being taken off, and I returned to my previous mindset, instilled by my coach and Niall – enjoy yourself. I really did enjoy that second moot, and it was probably the best performance of my mooting career."
If he had to give one piece of advice to anyone taking on the Telders challenge, Jack said it would be to "not take things too seriously".
He advised: "Try to enjoy the experience and your performance will naturally improve. If someone had told me this before the tournament, I'd have thought they were joking, but I honestly believe it was the key to Niall and I's success. We both tried to elevate enjoying ourselves above everything else. From there, the work becomes easy, enjoyable even."