Harper Macleod team advises on more than half of Scotland's renewable electricity capacity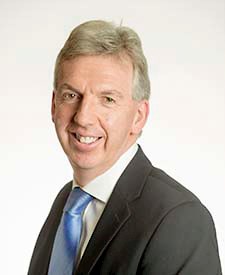 Renewable energy experts from Harper Macleod have now advised on projects generating more than half of Scotland's renewable electricity.
According to the latest statistics from industry body Scottish Renewables, Scotland's total installed capacity of renewable electricity is just over 12 gigawatts (12.256GW).
Renewable energy lawyers from Harper Macleod have now advised on renewable electricity projects totalling more than 6GW of installed capacity.
Members of the team, who have more than 80 years of combined experience working in the sector, have advised on around 175 operational projects. These predominately focus on onshore wind, which makes up the vast majority of Scotland's installed capacity, but the team has also been involved in a considerable number of hydro projects plus many involving solar PV, wave and tidal.
There has been an increasing requirement for the team's services on offshore wind and battery storage as these technologies develop. The team is also expecting opportunities to come forward as green hydrogen becomes more prevalent.
The projects vary in size and scale from Scotland's largest wind farms (advising the developer on the 521mws installed on the various phases of the Clyde wind farm, the developer on the 216 mws installed on the various phases of the Crystal Rig wind farm and assisting the main landowner on the Whitelee wind farm) to single turbines installed on farmland.
The team's work also includes projects which have made a measurable difference to communities. For example, members of the team have advised: Knowes and Berwickshire Housing Associations to alleviate fuel poverty by installing solar panels on the roofs of tenanted properties; the award-winning community hydro scheme in Arrochar, one of the earliest community wind turbines in Scotland at Coigach, and the community energy scheme on Fair Isle which transformed the lives of its inhabitants.
David Bone, head of renewable energy at Harper Macleod, said: "To say we have been involved in one in every two renewable electricity projects in Scotland is hugely rewarding, such is the scale of interest in Scotland's capacity to be one of the world's leading countries in sustainable energy generation. It also says a lot for the ability and experience of our team that in roughly every second project, one of the parties wants someone from Harper Macleod to represent them.
"This is about helping develop Scotland's terrific natural resources in wind and water to provide more energy security, tackle climate change, encourage outside investment and create supply opportunities in well-paid jobs that also protect our environment."