Harper Macleod's private client team achieves STEP Gold Employer Partner status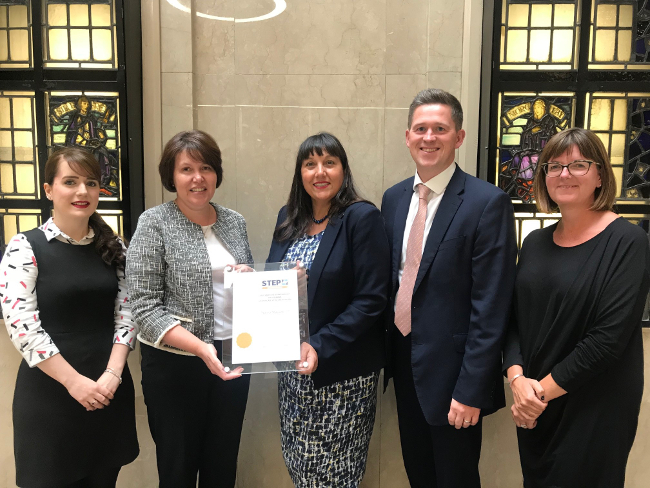 Harper Macleod has become one of a select group of practices to be recognised as an 'Employer Partner' by STEP, the global professional association for practitioners who specialise in family inheritance and succession planning.
The firm has become a Gold Employer Partner in recognition of the high standard of professional learning and development it provides to its solicitors, who advise individuals on some of the most important matters of their lives.
Jacqueline Leslie TEP, a partner in the private client team at Harper Macleod who is a member of STEP, said: "We put a huge emphasis on learning and development and helping our own people be the best they can be as they develop their careers. This accreditation is recognition of the supportive culture that exists within our Private Client team and the firm generally. We look forward to continuing to offer opportunities for professional development in association with STEP."
Two members of Harper Macleod's team have been recognised as among the best STEP students worldwide in recent years, including Sarah Stewart, who was the highest scoring student for the STEP Advanced Certificate in Wills & Executries; Law & Practice and Trusts: Law & Practice and achieved a distinction for her performance, and Leigh Beirne who achieved the highest score at a different sitting of the Wills & Executries; Law & Practice exam and was also awarded a distinction.
Jenni Hutchinson, STEP's head of employer partnerships, said: "Harper Macleod is to be commended on an excellent application for Gold level accreditation, which was thorough and demonstrated the firm have a very good learning and development provision in place, within a supportive environment and positive learning culture. We are very pleased to welcome the firm to the programme and congratulate all involved on this well-deserved accreditation."