Harper Macleod announces record profits on 30th anniversary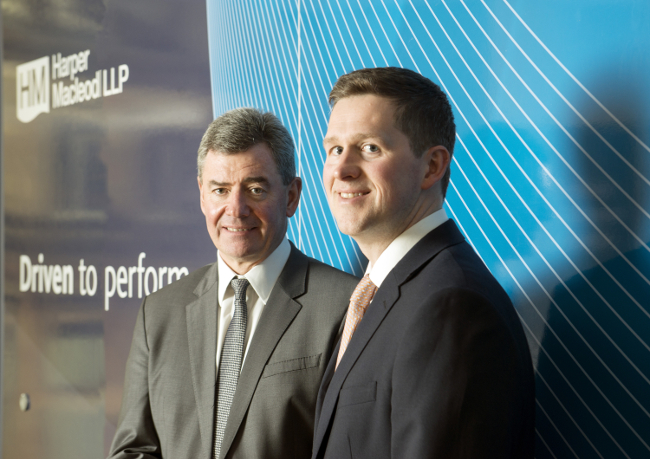 Harper Macleod has marked its 30th year in business by announcing record profits in its most recent financial year – its seventh consecutive year of profit growth.
The firm saw profits pass the £10 million mark for the first time ever, with a 4.2 per cent increase to £10.2m on turnover of £26.5m.
At a time when the legal market within Scotland continues to face significant challenges, the firm – currently acting as legal adviser to the Glasgow 2018 European Championships – maintained its strong balance sheet providing it with the ability to make further investments over the coming period.
The firm's performance also saw it enhance its position as a partner of choice for law firms outwith Scotland requiring advice in the jurisdiction, with a 12 per cent rise in revenue from such work.
Chief executive Martin Darroch said: "These results show our commitment to a strategy of sanity, not vanity. We constantly work to improve the efficiency and productivity of our business and have quietly reshaped our model over the past few years without compromising our bottom line.
"After making a number of acquisitions to further our strategic aims, we said the past few years would be a period of consolidation and I'm delighted to say that has been carried out successfully.
"We know that we can provide clients in all sectors with a combination of quality of service and cost that sets us apart from much of our competition, including many of the new brands who have entered our market. To be frank, we can deliver the very best legal advice without charging the exorbitant fees that are often associated with 'prestige' law firms."
"We have shown growth in all our main areas of activity over the past few years, with the exception of insurance sector where after analysing the direction of the UK-wide market we made a strategic decision to lower the proportion of our business that accounts for. It is this type of pro-active planning which has allowed us to thrive."
Professor Lorne Crerar, chairman and founder of Harper Macleod, added: "This is yet another exciting year for Harper Macleod and I'm delighted that we have entered it in such a strong position.
"While in many ways the business is unrecognisable from the one we started 30 years ago, one thing that hasn't changed is our culture – that drive to do things differently has stood us in good stead.
"Ours is a lean, strategically aligned business which is full of people who know their role in delivering the best legal services and that can only be to the benefit of all of our clients."