Harper Macleod family lawyer completes full house of specialist accreditations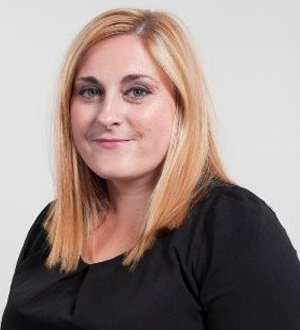 Nadine Martin, an associate in the family law team at Harper Macleod, has joined a select band of solicitors who have achieved a full set of family law related specialist accreditations from the Law Society of Scotland.
Ms Martin has recently been accredited as a specialist in child law, which covers a range of matters involving children including adoption, children's hearings, contact and residence cases.
Having already been accredited as a specialist in both family law and family mediation, she becomes one of only seven of 2,200 family lawyers in the country to be recognised in all three specialisms.
Harper Macleod can count two of those seven in its team, with Ms Martin joining colleague and Harper Macleod partner Amanda Masson among those accredited as specialists in all three areas.
Ms Martin said: "I'm very happy to have been recognised as a specialist in child law by the Law Society. Over the past five years I have dealt with a number of complex child matters, including international relocation cases, and it is challenging yet rewarding work that I love."
The specialist accreditation scheme was set up by the Law Society in 1990 to recognise those who have developed specialist knowledge and help members of the public choose a solicitor.