Harper Macleod advises on £121 million windfarm sale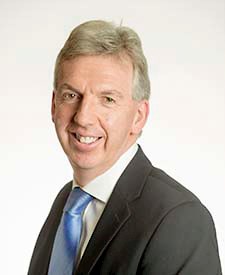 The energy & natural resources team at Harper Macleod assisted Statkraft UK Limited on its sale of the operational Andershaw wind farm in South Lanarkshire to Greencoat UK Wind with the provision of project-side advice, vendor due diligence and the provision of a certificate of title.
The deal for the 11-turbine, 36MW wind farm near Douglas, whose £121 million price included cash and working capital, was completed within four weeks.
It sees Statkraft retain the day-to-day operations and maintenance of the site, which produces enough energy for 26,000 homes annually, until 2037.
The company has also negotiated an extension of its existing long-term market access power purchase agreement.
Partner David Bone said the deal represented the culmination of a long association with this wind farm.
He said: "I started work on the first option lease for Statkraft's then joint venture partner, Catamount Energy, in 2005, concluded it in 2006, saw it through variations in 2012 and 2014 and also completed the access lease and planning agreement around the same time. So I was delighted to be instructed to handle the sale when preparations began in 2020.
"The price achieved shows the appetite amongst investors for green energy projects as we move ever nearer to the world descending on our home city of Glasgow for the COP26 Conference."
The team was led by David Bone with assistance from Peter Ferguson (planning), Michael Conroy (construction), Omar Ali (grid), James MacGregor (corporate) and Josh Hale (property).